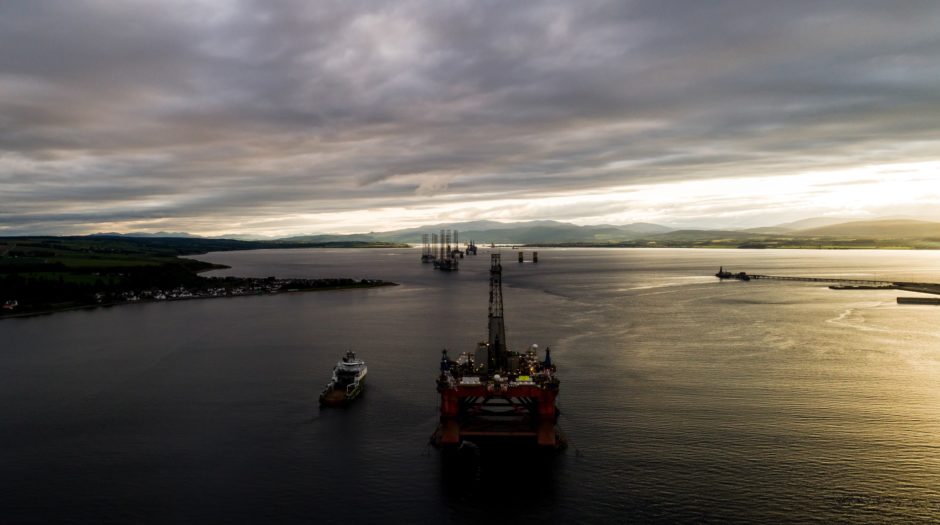 Climate activist group Greenpeace has been given the legal right to challenge oil giant BP over a North Sea drilling permit on the eve of the firm appointing its new chief executive.
The protest group said it will take authorities to task over their decision to grant BP a permit to drill in the Vorlich field.
BP's new chief executive Bernard Looney is expected to take over tomorrow.
Regulator the Oil and Gas Authority (OGA) granted BP a permit develop the Central North Sea field in September.
It is a two-well development 150 miles east of Aberdeen.
The £200 million project will target 30 million barrels of oil equivalent (boe) and is expected to produce 20,000 boe per day at peak.
Greenpeace, who were granted the right to challenge the permit at a judicial review today, claim the OGA was wrong to grant the licence as it "failed to properly consult the public on its decision".
John Sauven, executive director for Greenpeace UK, said: "BP has been given free rein by the government to drill for more oil and gas in the North Sea, without proper public consultation and without any consideration of the devastating impact that the use of this oil will have on our climate.
BP declined to comment on the legal challenge.
"We took action last year and boarded BP's rig to stop this from happening. Now we will fight to prove that BP should never have been there in the first place."
Drilling contractor Transocean's Paul B Loyd Jnr rig was forced to abort its journey to BP's Vorlich field several times during a 12-days standoff between campaigners who blocked its path with an icebreaker ship and two inflatable launches.
The stand-off between the two organisations is understood to have cost BP in excess of £1.5 million.
The UK Government has been contacted for comment.
Recommended for you

Greenpeace loses court battle to block North Sea oilfield