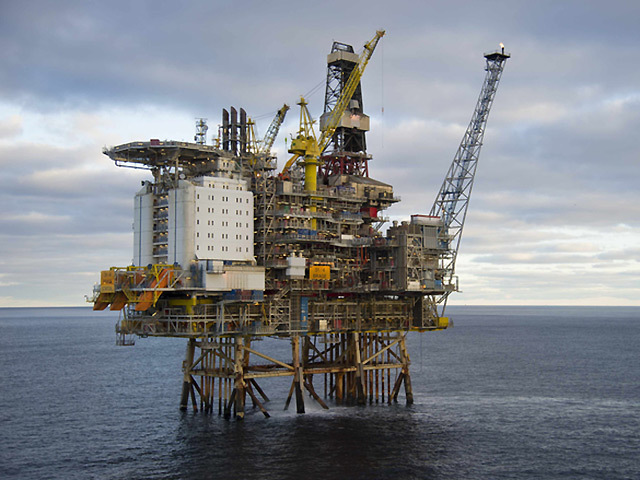 DNO, which took over Aberdeen-based Faroe Petroleum last year, has taken £112million of impairments costs related to its newly-acquired fields in the North Sea.
The Oslo-listed operator took a total of £125million of such charges in 2019, mainly from fields in Noway and the UK bought under the £641.7m Faroe deal in January last year.
DNO published the figures as part of its latest set of financial results.
The largest hit was a £69million drop in value for the Brasse discovery off Norway.
Faroe was hoping to recover between 56million and 92million barrels of oil equivalent from the field, but an appraisal drilled by DNO late last year forced the firm to reduce its reserves estimates.
DNO has not yet given a number for the reserves, although it still believes Brasse to be commercial.
The firm hopes to tie-back the field to either Equinor's Oseberg field  or Wintershall's Brage platform.
Elsewhere, in the UK sector, DNO recognised a £25.1m cost for decommissioning the Ketch and Schooner fields in the North Sea.
DNO received government approval last year for its plan to shut down the assets, with the potential for a UK first in reusing them as converted accommodation facilities for wind projects.
In the plans, DNO said it was in discussions with "an offshore wind farm company" but has not since given an update.
A final decision is expected later this year.
DNO also recognised an £18.3million impairment related to its 22% interest in the Ringhorne East field in Norway, acquired via an asset transfer with Equinor which was first arranged by Faroe.
The firm also recognised a £10.7million impairment for its Erbil asset in Kurdistan and another £7.6m for various other cash-generating units.
The £125million total compares to impairments of just £1.4million in 2018 for DNO, blaming the costs largely on the Faroe takeover.
Releasing interim results for 2019, the company made a full year pre-tax loss of £36.8m, down from a £248.9m profit the previous year, despite revenues increasing from £640m to £750m.
However, the new assets helped the firm to a 29% boost in production when coupled with assets in Kurdistan.
Meanwhile, Longboat Energy, the new North Sea firm set up by former managers of Faroe, yesterday set out more details of their acquisition hunt.
Chief executive Helge Hammer said: "We are currently evaluating a number of deal opportunities which may prove to be suitable acquisition candidates.
"A key objective for any acquisition will be a focus on investments where we believe we can facilitate growth and unlock inherent value.
"We look forward to updating the market on this process at the appropriate time."