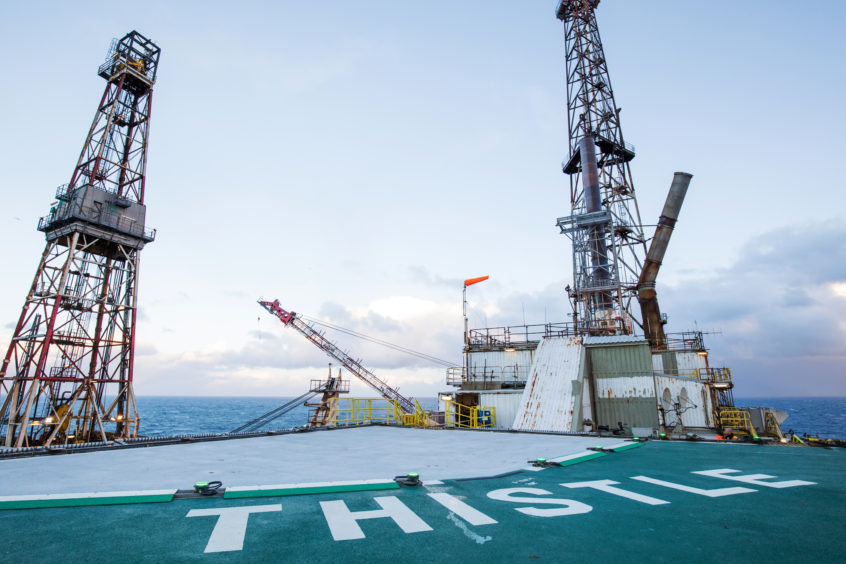 Italian engineering services firm Saipem has been contracted to carry out work on EnQuest's stricken Thistle platform in the UK North Sea.
Production was halted and more than 100 workers were evacuated from the Thistle when a subsea inspection in October flagged a structural fault.
Work is planned to remove a large storage tank, which is at the root of the problem, along with another.
The Italian firm said its Saipem 7000 crane vessel has been contracted for "decommissioning of existing infrastructures located in the Thistle Field of the North Sea".
The platform lies 125 miles north-east of Shetland.
EnQuest is hoping to eventually restore the platform to production, with the redundant tanks scheduled for removal in summer.
Saipem said the Thistle deal is a "minor contract" as part of a slew of deals worth £386million globally, including an engineering, procurement, construction and installation (EPCI) contract with Saudi Aramco and work with Eni in West Africa.
The firm will install a new pipeline near the Ju'aymah area off Saudi Arabia for Aramco and elsewhere will provide a range of services at the  Cabaca and Agogo developments for Eni.
It will also install a 44mile gas pipeline in Equitorial Guinea for Noble Energy, connecting the Alen Platform to the Punto Europa terminal on the country's coast.
Francesco Racheli, Saipem E&C Offshore Division's chief operating officer said: "These new contract awards confirm the diversified nature of our core market segments and contribute to consolidating the historic relationship with our clients who know they can constantly rely on our support in order to pursue their safety, efficiency and reliability targets.
"A good start to the year for the E&C Offshore division and confirmation of the strategic positioning of the company in the Middle East and West Africa".
Recommended for you

Rosetti Marino wins Bouri module work from Saipem