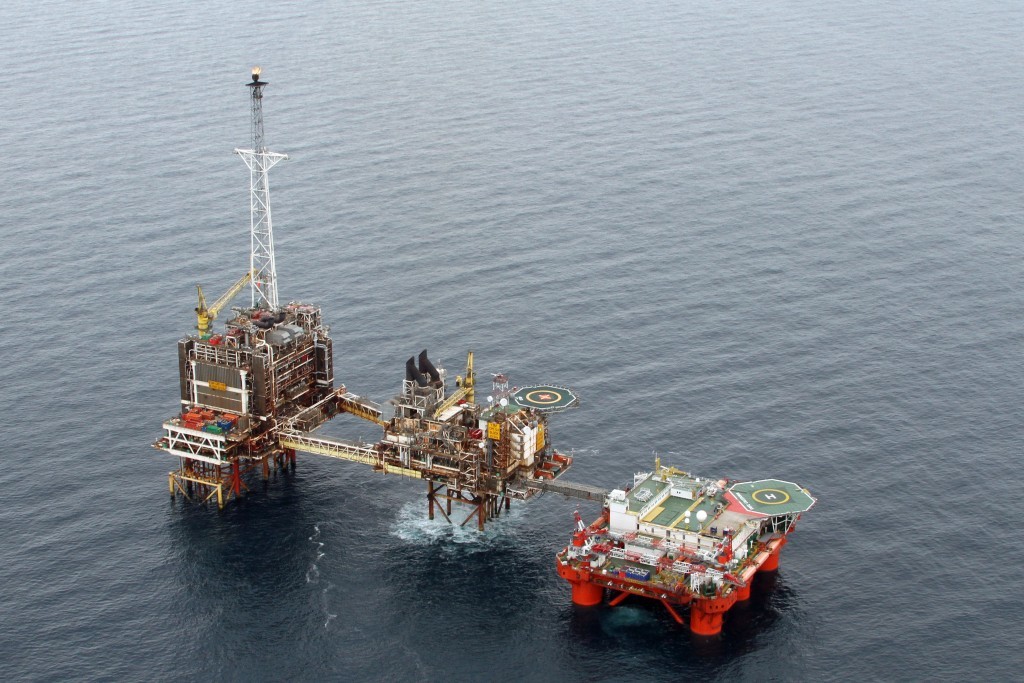 More than 60 North Sea workers have been evacuated after a "power generation issue" at BP's ETAP installation last night.
The alarm was raised at the platform, 100miles east of Aberdeen, late yesterday evening.
A total of 63 non-essential workers have now been taken off ETAP as a precaution, while 71 core crew remain on board the processing hub.
Production has temporarily been shut down at ETAP while an investigation is underway into the cause of the issue.
BP confirmed no one has been hurt in the incident.
A spokesman said last night: "Following an issue with the power generation system on the ETAP platform, BP can confirm that – as a precautionary measure – we are preparing to remove non-essential personnel.
"Of the 134 people on board, 63 are expected to be flown to Aberdeen. The safety and wellbeing of our teams offshore is of the utmost priority.
"Production from the platform, located about 100 miles east of Aberdeen, has been temporarily suspended. We are working to resolve the power generation issue."
ETAP, the East Trough Area Project, is comprised of several offshore fields being processed through a central hub.
Since starting up in 1998, the fields which are BP-operated at ETAP have produced more than 550million barrels of oil equivalent.