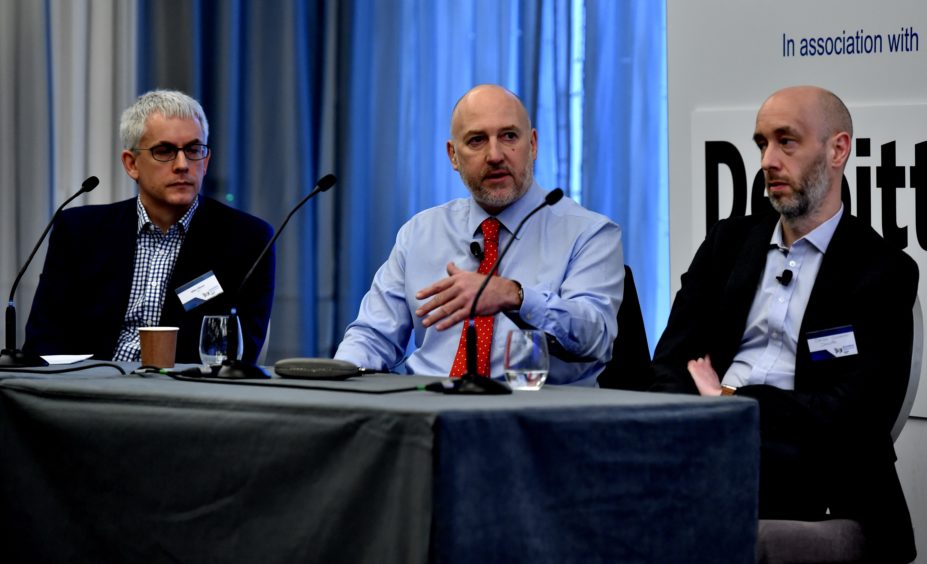 Oilfield service giants will need to chart a new path if they wish to remain industry top dogs during the energy transition, according to the director of a global investment firm.
North Sea firms like Schlumberger, Halliburton and Baker Hughes face a "massive transition challenge", Simmons Energy managing director Mike Beveridge said yesterday.
Speaking about the future landscape of mergers and questions during The Press and Journal's latest business breakfast event yesterday, Mr Beveridge urged big companies to "redefine" their business to cope with the changing global energy sector.
He said the UK offshore wind market offered to best opportunities for small, agile North Sea firms.
And he warned three of the leading oilfield service firms not to be complacent.
He added: "I think Schlumberger, Halliburton and Baker Hughes have got a much bigger challenge than smaller firms as they are wealth businesses who make their money around the world and have for decades.
"The challenge for those organisations is: what do their companies look like in 20 years' time?
"It's very hard to see anything like the intensity of activity that it would take for oilfield services to exist in any other core energy market, because offshore wind is different and it uses different equipment.
"If you're at the helm of those major oilfield services companies, you've got a massive transition challenge ahead of you right now.
"You have to completely redefine your business over the next 20 years."
The Simmons chief shared a stage with Mike Sibson, head of the Business Growth Fund's office in Aberdeen, and Daniel Grosvenor, partner at global professional services giant Deloitte.
Mr Grosvenor described the energy transition as a "green boom" for the North Sea basin, which could bring in upwards of £1 trillion.
He added: "It's a potential 30-year pipeline of investment of £35 billion a year, every year. We haven't seen that for a very long time."
Recommended for you

Energy services M&A remains bullish as investors hunt 'transition targets'