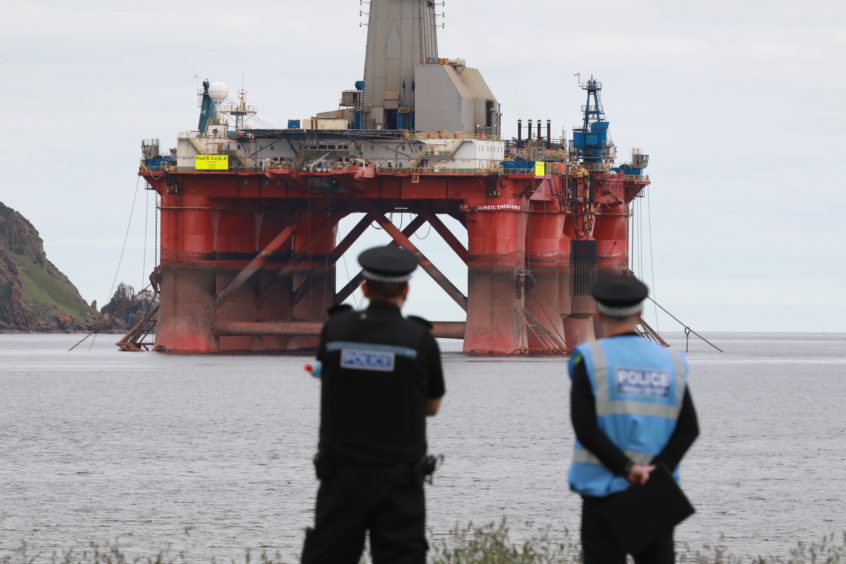 Drilling contractor Transocean will today ask a Scottish court to slap Greenpeace with heavy fines and send one of its bosses to prison over a high-profile protest last year.
Greenpeace activists climbed aboard a Transocean rig in June and delayed its voyage to the Vorlich field in the North Sea field, where it was booked to drill wells for BP.
The demonstration continued despite Transocean obtaining a court order designed to prevent protest action.
If found to be in contempt of court, Greenpeace's UK executive director, John Sauven, faces up to two years in prison, while the green group could be hit with unlimited fines.
Mr Sauven said: "Six months after our rig action ended, and after getting a permanent interdict against Greenpeace, … Transocean is desperately doing everything it can to scare us off.
"But we will not be silenced. We will stand up proudly in court to defend our peaceful protest."
A spokeswoman for Transocean said previously: "While we support the right to peacefully and safely protest, Greenpeace protestors placed both people and property unnecessarily at risk when they illegally boarded and subsequently interfered with the safe passage of one of our rigs this summer.
"We requested and received a court interdict to prevent any further activity that would place people or property at risk.
"Greenpeace breached the court interdict by encouraging interference with the safe passage of our rig – again placing people and property at risk."
Recommended for you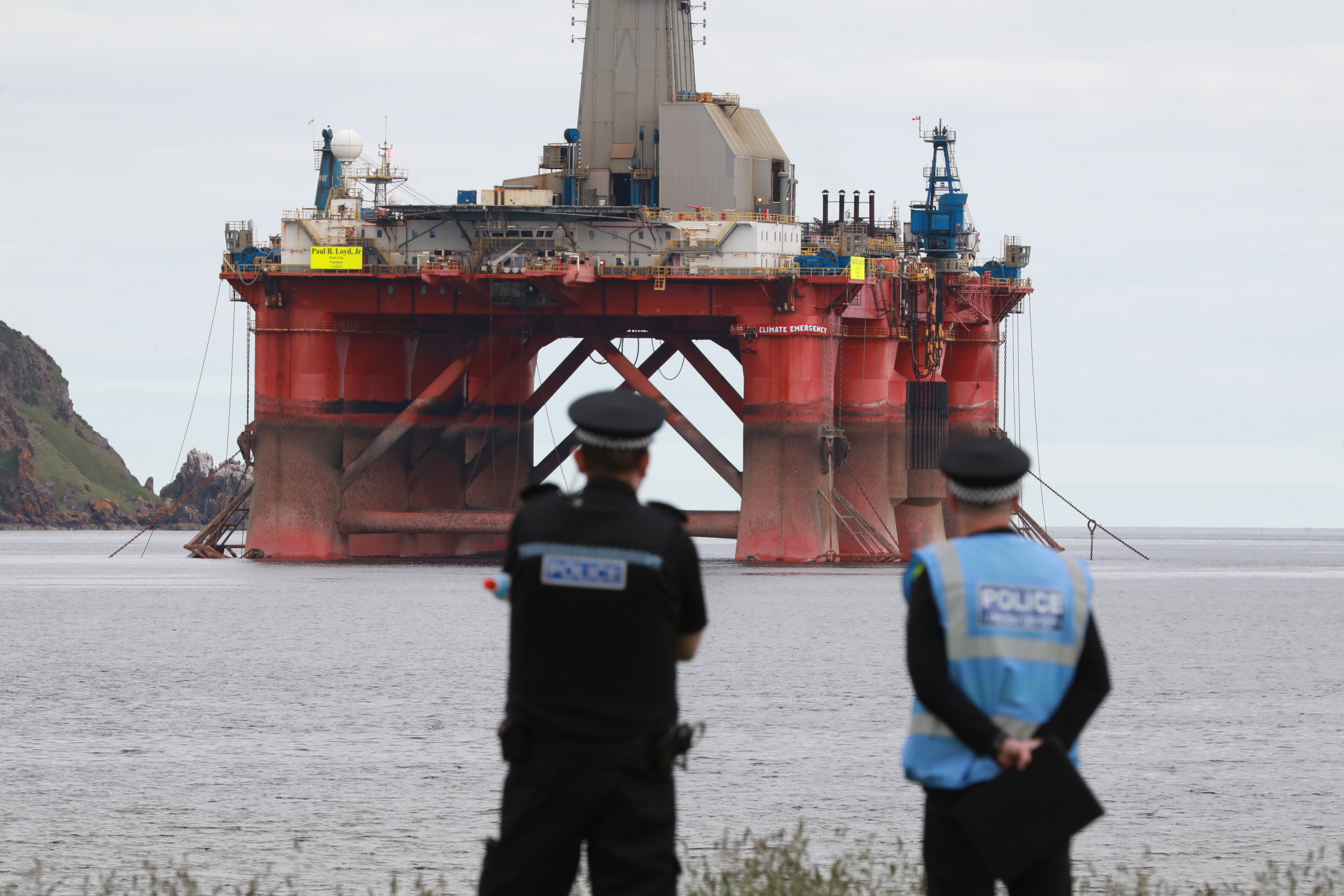 Police Scotland offered oil rig to help train for North Sea protests