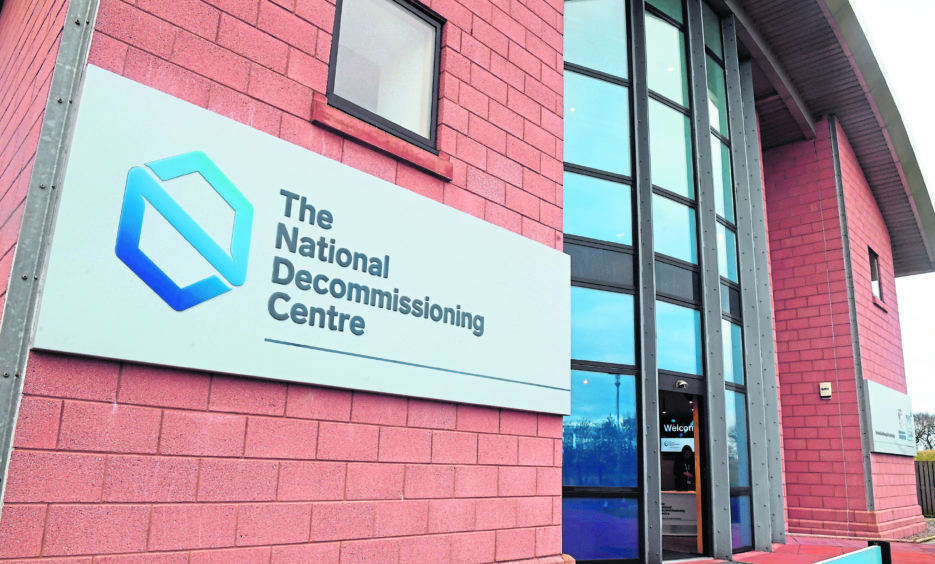 A US oil major that sold most of its UK offshore business last year has become an Aberdeenshire-based research centre's first industrial "anchor partner".
Under an agreement with the National Decommissioning Centre (NDC), Chevron will provide financial backing for research into the environmental impacts of dismantling oilfields.
California-headquartered Chevron said the pact was aimed at coming up with "good science and expertise" at its "international locations".
The work will be carried out by three PhD students and a postdoctoral researcher.
Chevron's emergence as the maiden anchor partner may come as a surprise, given that the firm divested its UK North Sea portfolio to Ithaca Energy for £1.6 billion last year.
Ithaca, an Aberdeen-headquartered subsidiary of Israeli firm Delek Group, assumed the decommissioning liabilities for the transferred assets.
Chevron did hang onto its non-operated, 19.4% stake in the giant Clair field, located west of Shetland and operated by BP.
The firm still has Aberdeen-based employees for the management of that stake and operations related to its global technology centre.
The NDC, which opened in January 2019 at the former Oceanlab test facility in Newburgh, is a £38m partnership between Aberdeen University and the Oil and Gas Technology Centre (OGTC), funded through the Aberdeen City Region Deal.
It is geared towards becoming a global leader in research and development, focusing on reducing costs, extending field and asset life, and transforming the approach to decommissioning.
More than £80bn will be spent globally on decommissioning in the next 10 years, and the UK wants to maximise its market share.
NDC director Richard Neilson said the centre would provide Chevron with "rigorous and unbiased" evidence to assist its approach and inform decision-making.
Prof Neilson also said the anchor partnership's work would be relevant to decommissioning on the UK continental shelf and internationally, and that some of the research would be made publicly available.
He added that the NDC was talking to a large number of companies with a view to creating more partnerships.
Peter Oliver, senior staff environmental scientist at Chevron, said: "The work we have planned with the NDC is an important part of Chevron's research to better understand the environmental implications of decommissioning across the breadth of our international operations.
"Our agreement with the NDC is an effective way of leveraging outstanding UK science and technology."
Recommended for you

'Boaty McBoatface' begins first autonomous North Sea decom survey