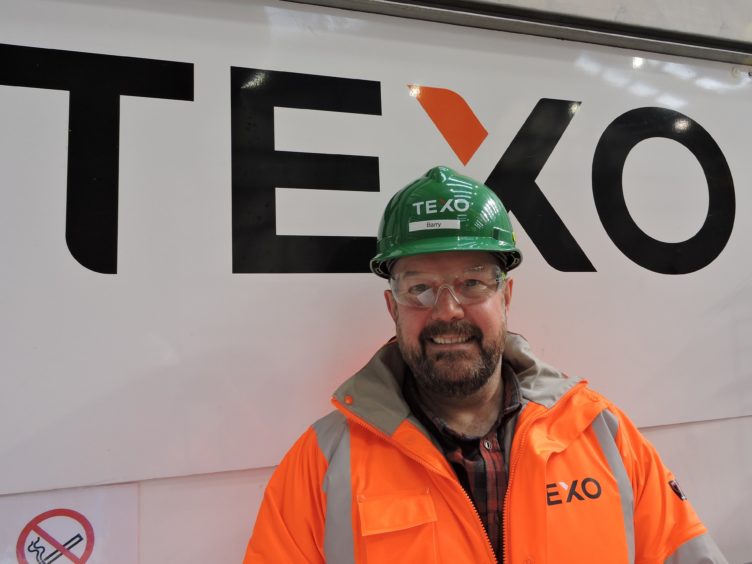 Fast growing Texo Group has recruited a workshop manager and 13 new employees as it ramps up its fabrication operations at Port of Blyth.
Texo Fabrication, which established its presence in the North East with the development of a purpose-built quayside facility on South Harbour terminal in 2018, has ambitious expansion plans as it targets the growing offshore oil and gas and wind energy sectors. Barry McLernon has joined Texo Fabrication as its Blyth Workshop Manager having joined from Responsive Engineering, while the other new recruits bring with them a range of skills in engineering, manufacturing and welding. Barry will work closely with James Russell, Texo Fabrication Operations Director, to facilitate projects on behalf of customers and to grow the team on site.
Gary Mitchelson, Managing Director of Texo Fabrication, said: "We are pleased to have recruited someone of Barry's calibre and experience to support our Engineering Centre of Excellence at the Port of Blyth. His background in fabrication and management will be the lynchpin of the team we are building on the quayside, which will offer Texo Group clients an unrivalled range and depth of services to our core customer base across oil and gas, renewables, infrastructure and decommissioning. I am confident we will have created 40 jobs by the end of this year as the business grows."
Texo Group of companies, which is also the kit sponsor of Blyth Spartans Association Football Club, is a data-led, integrated engineering and construction services provider, with operational bases in Aberdeen, Invergordon and the Port of Dundee.
Texo Group's £700,000 investment in Port of Blyth includes a 1,200sqm purpose-built fabrication unit with two, 20 tonne overhead cranes and a 1,250sqm yard with direct dockside loading facilities.
Recommended for you

Investing in people key to TEXO Recruitment's ongoing success