The Chancellor gave a tantalising hint that an emissions-busting project near Peterhead could be in line for a huge cash injection.
In his first Budget, Rishi Sunak pledged more than £800 million for the creation of at least two carbon capture and storage (CCS) "clusters" in the UK by 2030.
Mr Sunak reeled off a number of locations that could host large-scale CCS projects, including Teesside, Humberside and Merseyside.
He also name-checked the St Fergus gas terminal, near Peterhead, where a number of organisations are bringing the so-called Acorn project to life.
The announcement was welcomed by project partners, politicians and academics, but questions were raised about whether the £800m would stretch far enough.
An SNP MSP said he hoped the funding pledge would not turn out to be another "false dawn" for CCS in the north-east.
Acorn would use existing oil and gas infrastructure to store carbon dioxide underground in depleted North Sea fields, reducing pollution and helping tackle climate change.
Those behind the scheme — led by Aberdeenshire firm Pale Blue Dot Energy — also wants to convert North Sea natural gas into clean hydrogen.
Pale Blue Dot and its partners, which now include oil firms Chrysaor, Shell and Total, have been making good progress.
Last June, the UK Government awarded Acorn £4.8m as part of a wider spending spree to "accelerate the rollout" of CCS technology.
At the time, Pale Blue Dot said the funds would help pay for detailed design work on Acorn, which could be up and running by 2023-24.
Last month, the company was awarded £2.7m by the UK Government to help it carry out engineering studies for the hydrogen production element.
Mr Sunak boosted hopes of a full-scale development at St Fergus, saying: "We will invest at least £800m to establish two or more new carbon capture and storage clusters by 2030.
"Once up and running, these clusters will store millions of tonnes of carbon dioxide that otherwise would have been released into the atmosphere.
"The new clusters will create up to 6,000 high-skill, high-wage, low-carbon jobs in areas like Teesside, Humberside, Merseyside or St Fergus in Scotland."
Pale Blue Dot managing director Alan James welcomed the announcement, saying the fund would be a "key enabler" and signalled "strong government intention for decarbonisation".
Mr James said: "The Acorn CCS Project is already well advanced and is well placed to benefit from this funding.
"The re-use of existing infrastructure coupled with the industrial scalability of the Acorn Project presents a significant opportunity to help decarbonise industry, heat and transport in Scotland and across the UK and Europe."
David Duguid, Scottish Conservative MP for Banff and Buchan, said the Chancellor's announcement was "great" and that he would "fight the corner of St Fergus to be given the green light as one of the first UK clusters".
Simon Virley, of KPMG, questioned whether there would be enough cash to go around. Mr Virley said: "The Conservative Manifesto promised £800m for 'the first' CCS cluster. The Chancellor announced that the same amount of money would be split around 'two or more' projects, not one as previously indicated."
Prof Stuart Haszeldine, director of the Scottish CCS research group, argued £800m should be enough to support a number of projects as companies streamline their plans.
Prof Haszeldine said Acorn partners had "wiped hundreds of millions" off their project's sticker price by planning to reuse existing infrastructure and improving their understanding of storage sites.
He added: "Acorn is the UK's most shovel ready CCS project and could be operating in late 2023 for a price of £250-300m."
Josephine Bush, power and uilities tax leader at EY, also hailed the government's move, but recommended amending the regime which gives tax relief for capital expenditure to help get CCS projects off the ground.
Stewart Stevenson, SNP MSP for Banffshire and Buchan Coast, said Acorn had a great future but would need further investment to scale up.
He said the area had been let down in the past by Westminster and hoped the announcement wasn't another false dawn.
A project involving Shell and SSE at Peterhead Power Station had been competing with a scheme in North Yorkshire for funding in 2015, only for the £1 billion grant to be withdrawn, scuppering the project.
Recommended for you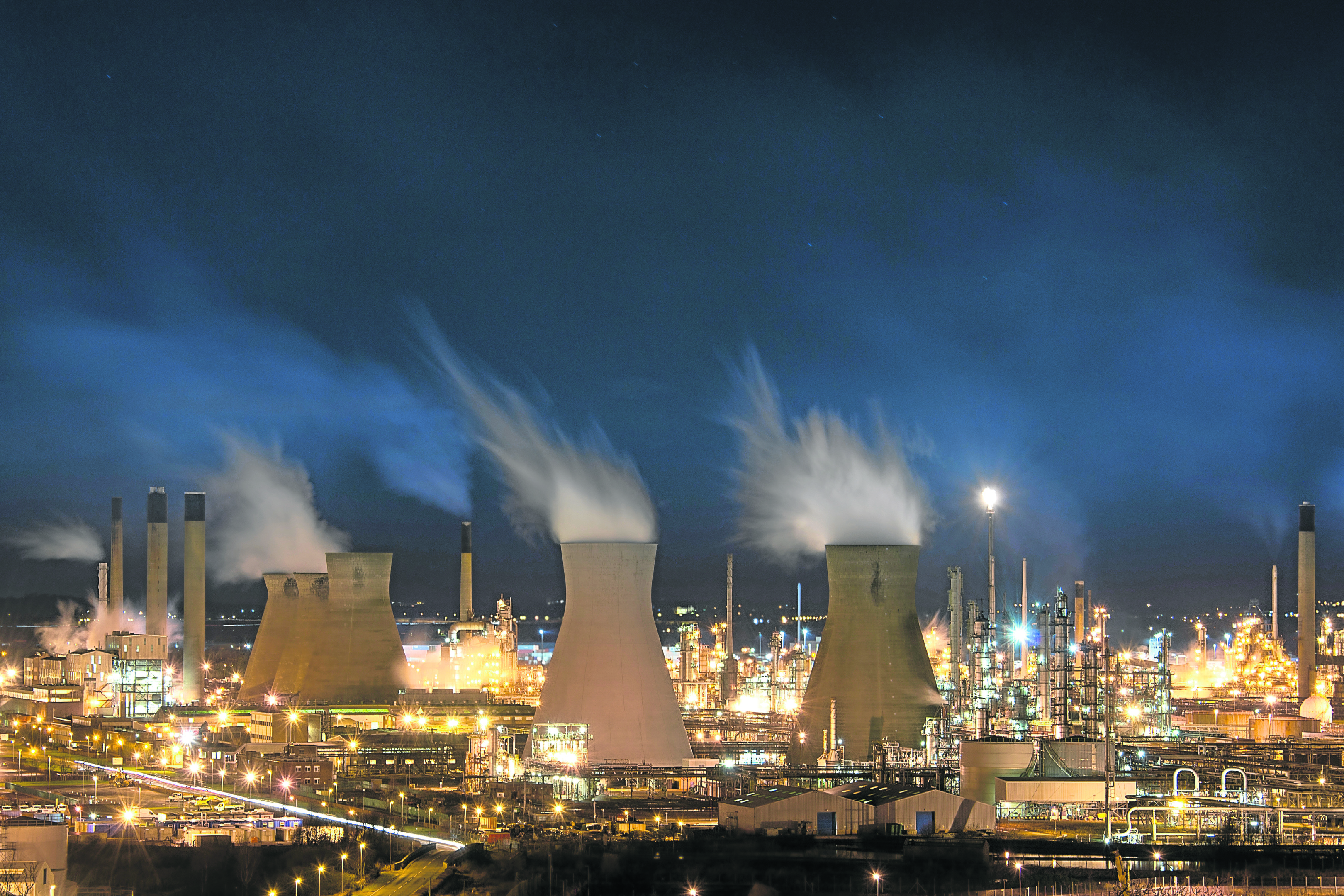 Hat tip for CCS, but no update on 'Track 2' process from chancellor