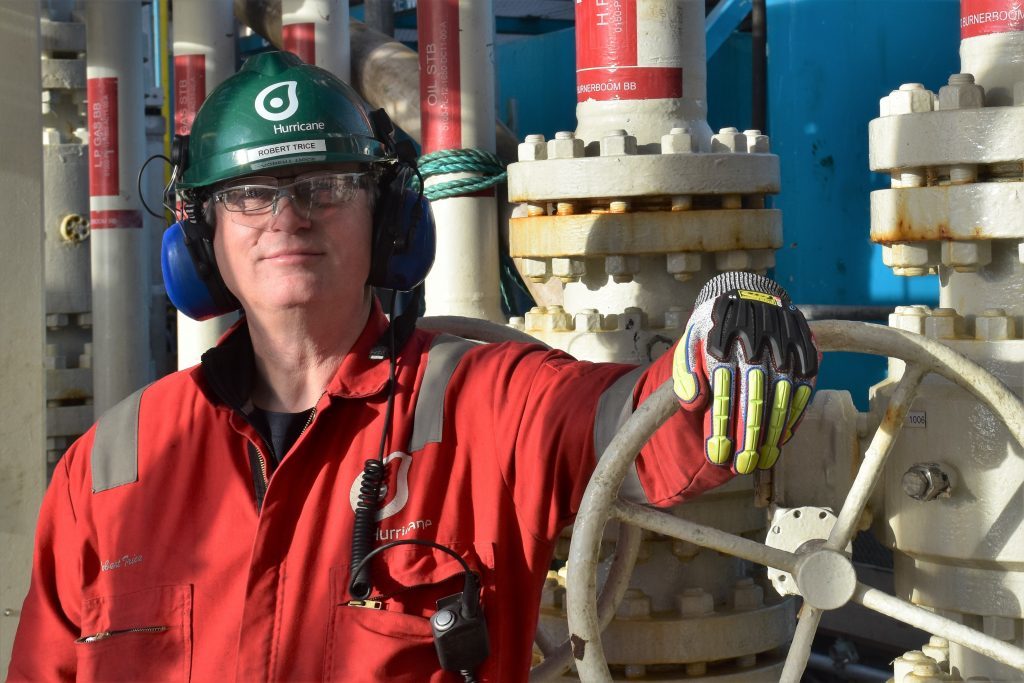 Hurricane Energy narrowed its losses considerably in its first financial year with production from the UK continental shelf.
Bosses at the London-listed firm said Hurricane had a "very good starting position" from which to survive the oil price rout.
But the company and its partner Spirit Energy are still being frustrated in their efforts to develop a well located in the Greater Warwick Area (GWA), west of Shetland.
They celebrated Lincoln Crestal as a discovery last year and announced their intention to deliver first oil in 2020.
But Hurricane said in February that bringing the well online via the Aoka Mizu vessel would no longer be possible this year.
Hurricane chief executive Robert Trice told Energy Voice the partners had been "unable to achieve regulatory consent" to undertake a field development.
Dr Trice said Hurricane's current "working plan" was to plug and abandon the well by June 22 in line with its obligations.
If Hurricane and Spirit can't get the Oil and Gas Authority to extend that deadline, P&A work will need to get under way in early May.
Dr Trice said: "In theory, discussions could continue until this point. However, our working plan is to P&A as per our obligations."
Dr Trice said the partners were still weighing up possible "next steps" for the GWA, but conceded the current economic slump meant "additional headwinds" were blowing.
He acknowledged that the setback at Lincoln and disappointing results at two other wells in the GWA had knocked Hurricane's share price – currently 9.68p, against 46p in November.
Dr Trice said he understood the depressed share price would be "frustrating" for investors, particularly given that Hurricane's wholly-owned, producing asset – the Lancaster field – has exceeded expectations since coming on stream in June.
The early production system on Lancaster pumped out at an average of 12,900 barrels of oil per day last year, at a cost of $21.8 per barrel.
More than 2.9 million barrels of oil were sold across seven cargoes in 2019, helping Hurricane deliver maiden revenue of about £150 million last year, while pre-tax losses narrowed to £1.56 million from £53m.
Hurricane's acting chief financial officer Richard Chaffe said the company was well placed to get through the latest crude price slump.
He said the firm had about £135m of unrestricted cash in the bank and low operating costs of about $17 per barrel at Lancaster.
Recommended for you

Hurricane Energy Lancaster field sells 10million barrels of oil