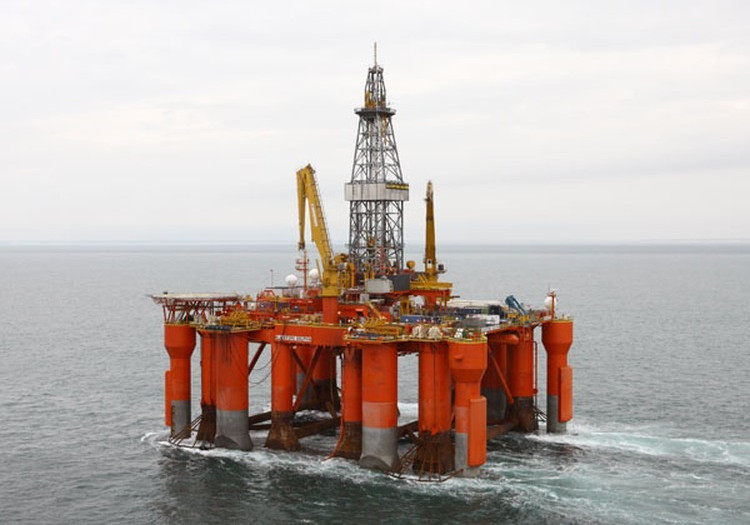 Dolphin Drilling has won work for the upcoming appraisal campaign for i3 Energy's Serenity discovery in the North Sea, which includes a revenue-sharing agreement.
i3 expects the work to appraise the oil find, which had pre-drill estimates of 197million barrels in place when it was discovered in October, to cost £28.5million.
The Westhill-headquartered firm believes it to be cnnected to Repsol Sinopec's nearby Tain field, also in the outer Moray Firth, with discussions between the two ongoing.
The work, which includes two appraisal wells and a sidetrack well on each of those, will be carried out over a minimum of 82-days, using either the Borgland Dolphin or Blackford Dolphin semisubmersible rigs, starting no later than September 1.
There are also extension options of 78 days to drill wells on the Liberator West and Minos High prospects in the same block – 13/23c.
It all depends on i3 finding funds to carry it out, hence the revenue-sharing agreement with Dolphin.
Meanwhile the firm said it is making "good progress" on a farm-out process to fund the drilling campaign.
As part of the deal, Dolphin has agreed to forego some of the profits it would normally expect above its costs of up to £12.4million, referred to as the "Dolphin commitment", paying up to 22% of the gross total.
In exchange, Dolphin, whose UK headquarters are in Aberdeen, will receive 10% of the economic interest in block 13/23c, receiving profits from the sale of oil.
i3 has put various measures in place so that it can buy back the Dolphin stake, including paying 125% – £15.4m – of the original "Dolphin commitment", prior to a field development plan being approved.
Once the FDP is approved, Dolphin can sell the interest back at that original commitment rate plus 8% interest per year it has held it.
At any point prior to the FDP, if i3 pays off some of Dolphin's normal profit margin then its percentage in the block will come down at a commensurate rate.
i3 estimates break-even costs of $20 a barrel for Serenity, which is still below the current  price of Brent crude has plummeted in recent days due to the spread of the coronavirus, coupled with failed supply cut talks.
The London-listed firm said it is working to decrease operating costs but "is not experiencing any direct impact to its business and does not yet foresee any disruption to its 2020 drilling programme" due to the virus outbreak.
Chief executive Majid Shafiq said: "We are delighted to have executed a drilling contract with Dolphin Drilling for our summer 2020 appraisal programme.
"Dolphin performed exceptionally well in our 2019 campaign, drilling our wells on time and on budget and without any significant health, safety or environmental issues.
"Their support announced today not only contributes a significant component to the funding structure for our upcoming drilling campaign but also demonstrates the quality of our licenses."
Recommended for you

Tain licence in mix as Europa presses on with Serenity development talks