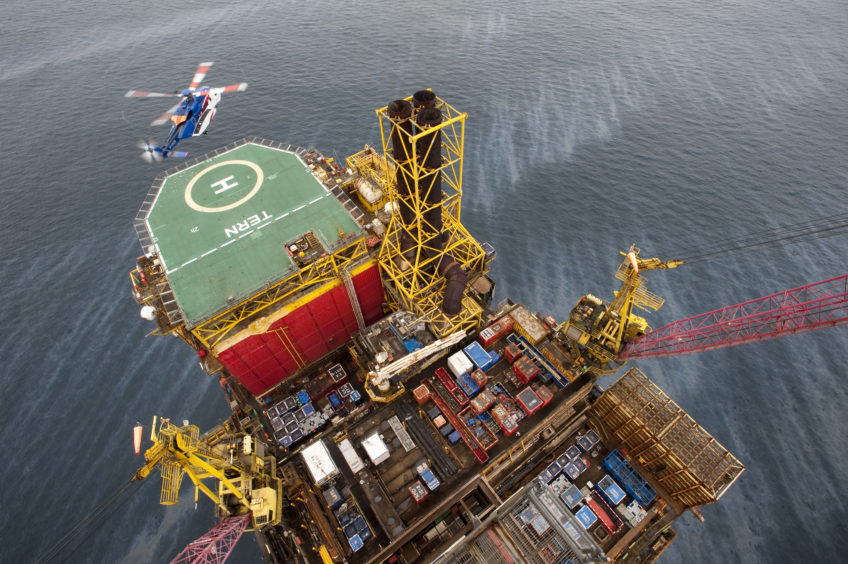 At least one North Sea operator is going ahead with a "death knell" tax change affecting self-employed contractors in the oil and gas industry, despite the UK Government postponing its introduction.
Middle East-based Taqa is pushing ahead with it regardless, telling employees at its north-east base in Westhill it will take effect on April 6.
In an internal memo seen by The Press and Journal, Taqa said: "We are aware that the UK Government has deferred the introduction of reforms to off-payroll working rules (IR35) from April 6 2020 to April 6 2021, in response to the ongoing spread of Covid-19.
"Irrespective of this development, Taqa is continuing with its strategy to transition all personnel service companies to PAYE (pay as you earn) status by April 6 2020.
"This strategy ensures that Taqa can comply with all its tax/legal obligations, and continue to pursue a tax policy that is principled, transparent and sustainable."
RMT union regional organiser Jake Molloy accused Taqa of being in the wrong.
Mr Molloy said: "What the industry is doing by creating a hybrid of 'limited company PAYE worker' is unfair.
"Any company going ahead and forcing the changes through
in this way is in our opinion acting unreasonably."
Taqa failed to respond to a request for comment on its decision to go ahead with IR35 next month.
Oil and Gas UK workforce engagement and skills manager Alix Thom said: "This is a challenging time for many and we understand companies will take decisions most appropriate for their needs."
An HM Reveue and Customs spokesman said organisations were "free to choose how they engage their workforce".
IR35 aims to stop employees registering themselves as freelance contractors in order to pay less tax.
It already affects "off-payroll" (self-employed) workers in the public sector – typically businesses comprising one person working as an employee in everything but name.
Plans to roll it out to the private sector have been put on hold, with Chief Secretary to the Treasury Steve Barclay announcing a one-year deferment earlier this week.
The tax reform is deeply unpopular among offshore contractors.
Earlier this year, Michael Reid, insolvency partner at Aberdeen firm Meston Reid & Co, warned it could be the "death knell" for many one-man band outfits.
Recommended for you

Bilfinger Salamis: Unions threaten strikes over IR35 pay dispute