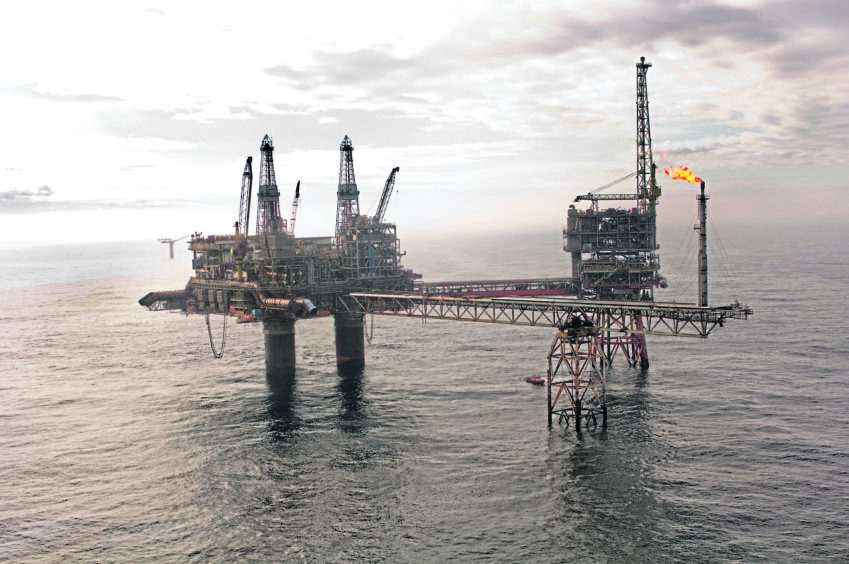 Apache has confirmed it will call in letters of credit of £531million to guarantee it will pay off decommissioning obligations in the UK North Sea.
It comes after agency Standards and Poor's (S&P) downgraded the operator's credit rating by two notches from BBB to BB+ and changed its outlook to negative.
Apache, whose share price has dropped more than 80% since January, said credit ratings serve "a valuable purpose" but does not expect any impact on its "financial position, liquidity or business strategy".
The firm said it has a $2billion (£1.6bn) sub-limit for letters of credit which will "easily accommodate the North Sea asset retirement obligation postings".
Letters of credit are guarantees from banks that payments to a seller will be made.
Apache said it has taken "aggressive actions" to protect the balance sheet amid the outbreak of coronavirus and the oil price freefall, including a £1billion decrease in planned upstream investment, a cut of 54% year over year.
Credit ratings are used to measure the likelihood of a company paying back a loan without any issues.
Apache said it has a total credit facility of $4bn (£3.2bn) through to 2024 from 18 banks.
The downgraded rating from S&P will "result in slight increase in borrowing cost on bank credit facility", the firm said.
Chief financial officer Stephen Riney said: "Apache has ample liquidity and a very manageable bond maturity profile for the next five years.
"We have taken aggressive actions to protect our balance sheet and cash flows: decreased planned 2020 upstream capital investment by approximately $1.3 billion, or 54% year over year, reduced our annual dividend by $340 million, and targeted more than $150 million of annualized cost structure reductions through organizational changes we began in late 2019.
"In addition, we recently added significant near-term oil price hedges to protect 2020 cash flows from further price deterioration.
"Together, these actions put us closer to a path for cash flow neutrality in the current price environment."
Apache entered the UK North Sea in 2003, acquiring a 97% stake in the Forties field, which it followed on with several other assets, including Beryl, when it bought Mobil North Sea in 2011.
The UK sector accounted for 12% of its 2018 production total, with Apache holding 430,000 gross acres across the region.
Last month the Houston-headquartered firm posted a £2.3billion full-year loss for 2019 due to a series of impairment charges.
Apache is also planning a 10-15% reduction in global headcount, but has not yet clarified how that will impact its workforce in the north-east of Scotland.
Recommended for you
X

Viewport3 to roll out remote data capture service