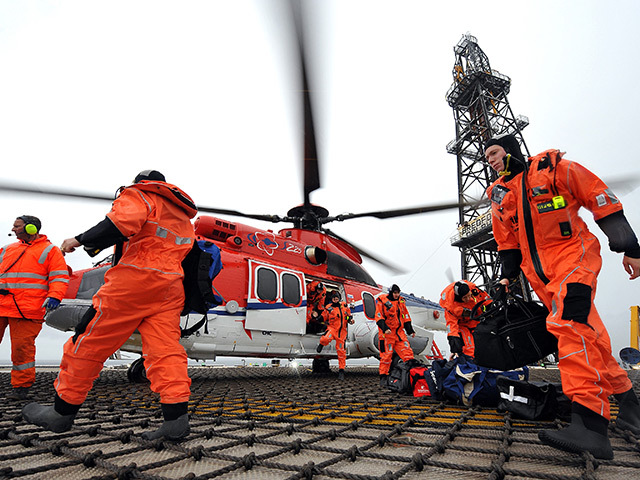 A deal has been struck to protect hundreds, and potentially thousands, of North Sea jobs during the coronavirus outbreak.
Trade union Unite said the new supplementary project agreement (SPA) would ensure members at risk of redundancy, or those recently laid off, would benefit from the UK Government's job retention scheme.
Hammered out by unions and the Offshore Contractors Association (OCA), the SPA will also protect those with underlying health problems that have been told to shield themselves.
The OCA negotiates with unions on workers' terms and conditions on behalf of its member companies — Aker Solutions, Altrad, Brand, Muehlhan, Petrofac, Stork, Wood Group and Worley.
The offshore contractors partnership agreement (OCPA) covers the terms and conditions of around 7,000 workers.
Unite estimates that up to 30,000 offshore workers are directly and indirectly affected by the terms of the agreement, which other employers use to compare their rates.
The union said it hoped the new SPA would be applied across "other sectors of offshore".
Energy Voice reported yesterday that Stork was among a number of contractors who were laying off scores of workers in response to activity levels dropping off amid the oil price slump.
Prices plummeted due to the virus's impact on demand and the collapse of a production capping agreement between Russia and Saudi Arabia.
Workers said they were disgusted that employers were sacking them and ignoring the government's scheme, which will provide support with salary payments.
Unite regional industrial officer John Boland said the SPA would bring "relief" to many workers who were "facing a very uncertain future".
He said the number of jobs saved by the new deal would be in the hundreds, but could "run into the thousands".
Mr Boland also said the pact would secure a workforce that would be ready to pick up their tools when the pandemic lifts.
He added that unions and the OCA had "shown the value of an offshore collective agreement", and that the "offshore contractors agreement must remain in place".
Unions said in February that employers had signalled their intent to terminate the OCA later this year.
Mr Boland said discussions to preserve the OCA long-term were on-going.
Meanwhile, Unite said yesterday that Bilfinger Salamis, which left the OCA in 2016, had reversed its decision to lay off almost 100 workers, agreeing instead to "furlough" them so that they can benefit from the jobs retention scheme.