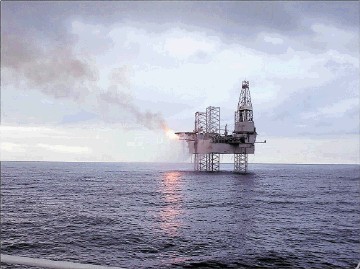 Drilling firm Valaris is set to undertake drilling and subsea work at Premier Oil's North Sea Catcher field next week.
London-headquartered Valaris, created through a merger between Ensco and Rowan, will mobilise the Gorilla VI Mobile Offshore Drilling Unit for the job.
It is scheduled to leave from Dundee Forth Ports on April 8 and arrive at the Catcher Varadero Drilling Template on April 10.
The Gorilla VI will remain on location at Varadero Drilling Template before moving to the Catcher North Laverda Drilling Template in July.
The drilling rig will stay at Catcher North Laverda until December 2020.
Premier Oil has slated first oil for early 2021.
Catcher, in the central North Sea, produced 69,000 barrels of oil equivalent per day in the first 10 months of 2019, achieving operating efficiency of almost 100%.
The development covers three fields – Catcher, Burgman and Varadero.
The asset is thought to contain about 96million barrels of oil.
Premier has a 50% stake, alongside Cairn Energy and Mol Group, each with 20%, and Dyas (10%).
The Catcher field lies around 110 miles east of Aberdeen.