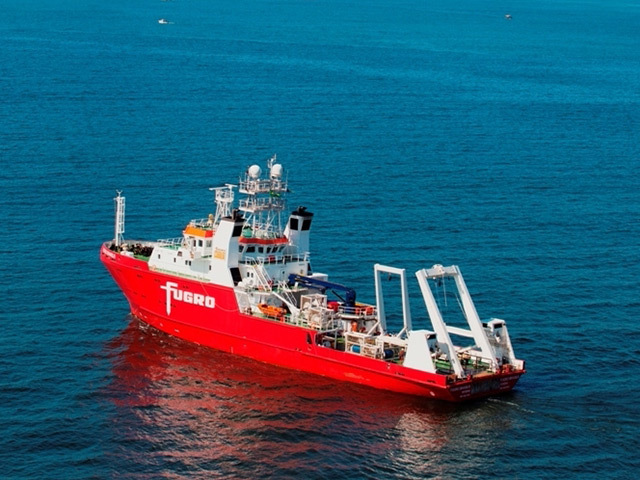 Dutch marine services firm Fugro has announced it is taking a series of "painful measures" in response to the Covid-19 outbreak, including job cuts.
However the company said it was "too soon to say" whether the axe will fall on its 1,700 UK workers, including the 600 in Aberdeen.
Fugro said the business is being hit by travel restrictions and country lockdowns, "particularly in the Europe-Africa region", compounded by customers cutting spending in response to the drop in oil price.
The firm said it is taking steps including hiring short-term charters, "implementing a hiring and salary freeze and measures to reduce our workforce".
In a statement, the firm added that "these painful measures are necessary" to tackle the "dual impact" of the virus and the oil price crash.
Fugro said it has "strong liquidity" of more than £351.6m in cash and loan facilities, but withdrew earlier guidance from the start of the year on its 2020 performance.
When asked about the UK workforce, a spokeswoman said it is "too soon to say which areas" where there will be cuts, but added that a further update will be made during Fugro's first quarter results announcement on April 30.
Chief executive Mark Heine said: "Although our backlog is still solid, our business operations will be impacted, especially given the combination of the pandemic with the recent sharp decline in the oil price. We are continuously analysing scenarios and are implementing mitigating measures.
"Our priorities in this complex environment are clear: preserve the health and wellbeing of our people and those of other stakeholders, ensure business continuity and reduce costs and capex in order to protect liquidity and profitability."
The firm said it is assessing all available possibilities for government support to "bridge this difficult period".
It is also reaching out to clients and partners regularly to understand their plans and challenges.
Fugro has around 10,000 employees worldwide, with three offices in Aberdeen.
Recommended for you

Apache to make fresh round of Aberdeen job cuts