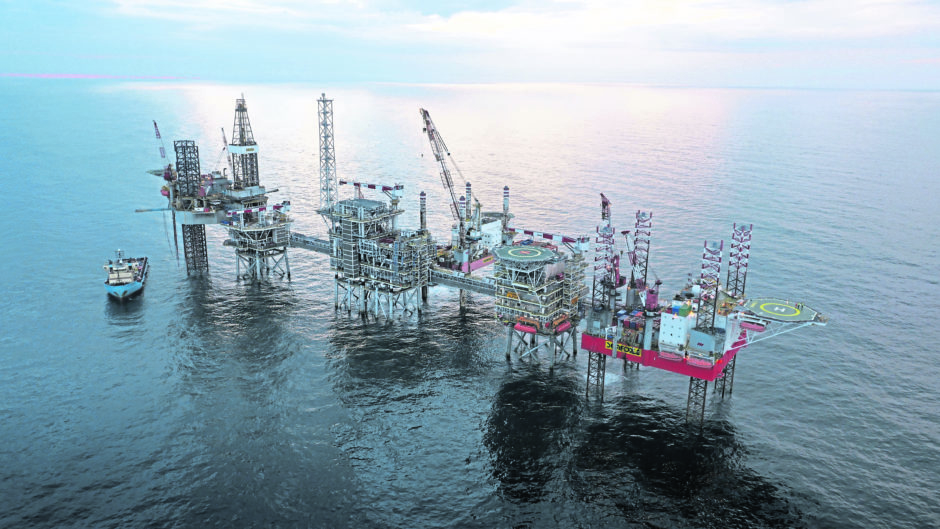 Oil and gas firm Neptune Energy has mapped out ambitious targets to cut its carbon and methane emissions.
Neptune intends to reduce its carbon intensity to 6kg of carbon dioxide per barrel by 2030 – a 60% reduction from forecasted levels, if no action was taken.
The private-equity-backed firm also reiterated its aim of achieving net-zero emissions from its operated assets by 2030.
Executive chairman Sam Laidlaw said sustainability had "never been so important" against the backdrop of twin challenges posed by Covid-19 and lower oil and gas prices.
The company said it would tackle its carbon footprint by building on its CO2 capture and storage knowledge gained through projects in Norway and the Netherlands.
Neptune is also taking part in a project to create the first offshore hydrogen plant in Dutch waters.
A megawatt electrolyser will be placed within a sea container and installed on Neptune's Q13a platform
The hydrogen produced will be transported via an existing pipeline to an offshore structure where it will be used to generate electricity.
And Neptune will reduce flaring and venting, and replace operational equipment with new and more efficient technologies.
Neptune's operated production in the UK North Sea comes from the Cygnus platform, which came on stream in 2016 and is UK's largest single producing gas field, supplying the equivalent of 1.5 million homes.
Mr Laidlaw said: "To secure a sustainable future we need to protect the health and welfare of our people, preserve the resilience of our business and stay focused on providing the secure supplies of lower carbon energy essential for the energy transition."
Recommended for you

Essar plans £360m carbon capture plant in HyNet cluster