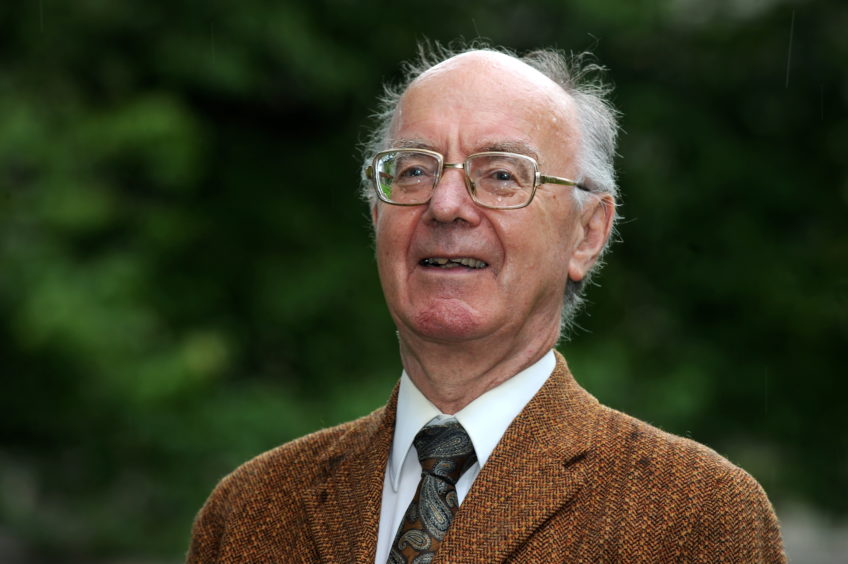 North Sea firms still face "very tough" times despite the Opec cartel and its allies striking a landmark deal to reduce output by almost 10 million barrels of oil per day, a top petro-economist has said.
Alex Kemp, professor of petroleum economics at Aberdeen University, said the new deal, which ended a damaging oil price war between Saudi Arabia and Russia, would be a "relief" to many.
But Prof Kemp warned that many planned North Sea projects will not get the go-ahead at the current Brent crude price.
Brent, the global benchmark, lifted above $33 per barrel at the start of trading on Monday morning, but subsequently slipped to around $31.
The combined hit of the Saudi-Russian dispute and the Covid-19 outbreak saw Brent slide to $22 a barrel last month.
Prof Kemp said: "For prices of $30 or $33 or even $35 that's very tough in the North Sea while cash flows are down and tax revenues are down.
"The other effect is for companies to postpone investments in new field developments and not all that many of the potential new field developments can go ahead at an investment screening price of $30 to $35 a barrel."
Sunday night's agreement — intended to boost oil prices and reduce a global supply glut — saw the biggest oil market output reduction on record of 9.7m barrels per day.
Prof Kemp said the new Opec+ deal represents "a nearly 10% reduction in global production" and is a purposeful move to counter recent low oil prices.
He added: "The agreement will be received by the traders as a signal that Opec+ and other collaborating counties, including the USA, are serious about wanting to reverse the phenomenal price decrease that happened when the price went down to $20 a barrel.
"The initial reaction will be one of relief."
However, Prof Kemp also cautioned the sector not to view the Opec+ agreement as an instant solution to the supply and demand imbalance – given that some experts calculate current oil demand is down by around 25m barrels a day.
He also pointed out that the cuts of 9.7m barrels per day would only last for an initial two months, before dropping to 7.7m barrels per day for the rest of 2020, and 5.8m barrels per day for a further 16 months.
Also, there will be doubts as to whether all nations adhere to the cuts.
Prof Kemp said: "I think that Saudi Arabia, in particular, will be keen to play its part but it does require the other players as well.
"There will be relief in the market at the moment, but traders are always a bit sceptical about these type of agreements because a number of them have failed in the past."
Recommended for you

OPEC+ makes shock million-barrel oil production cut causing new inflation risk