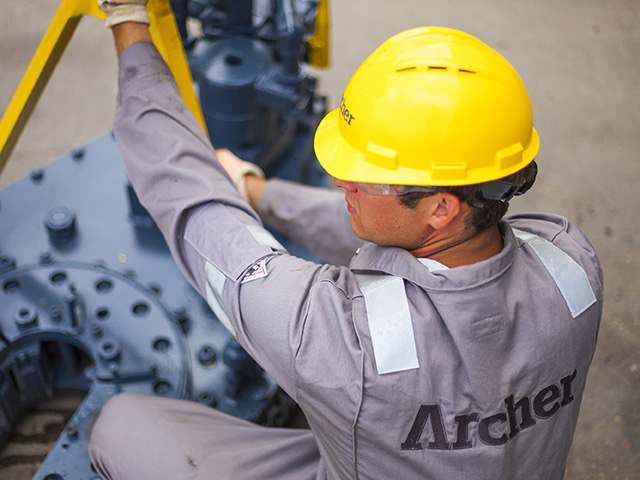 Drilling contractor Archer is understood to have laid off another 60 offshore workers following a client's decision to cut activity levels.
Archer told crew members that Apache would be scaling back its UK North Sea drilling operations in May.
In a letter about the launch of a consultation process, the company said the proposed redundancies would likely affect 60 of its 143 staff members employed on the Beryl and Forties fields.
The consultation has now finished and workers received their redundancy notices late last week.
Archer, which has an office in Blackburn, near Aberdeen, said it regretted the need to make workers redundant and insisted it tried to identify ways of redeploying staff.
One worker said he felt "betrayed" by Archer's "lack of care" for its employees and their families.
He said: "This is a very stressful time for everyone with the fear of Covid-19 reaching us offshore. We now have the added anxiety of looming redundancies."
He claimed Archer "outright refused" to consider using the UK Government's jobs retention scheme, which provides support with salary payments during the Covid-19 lockdown.
In a separate document, Archer explained that it would not be able to access the scheme, because Apache's decision to scale-back operations was not related to Covid-19 and was made before the lockdown arose.
The Unite trade union said last week that 130 workers employed by Archer on platforms operated by Ithaca Energy and Repsol Sinopec Resources UK (RSRUK) were being made redundant.
Ithaca and RSRUK were lowering manning levels so that they could minimise cabin sharing in the interests of social distancing.
Unite said it was disgusted that Archer had decided not to use the government's job retention scheme for the workers on Ithaca and RSRUK rigs.
Archer said the scheme would only provide support for a limited time, whereas clients' drilling activities were unlikely to recover for a prolonged period.
It means there would be no work to assign when employees return from furlough.
Recommended for you

Workers evacuated from Piper Bravo oil platform after Covid outbreak