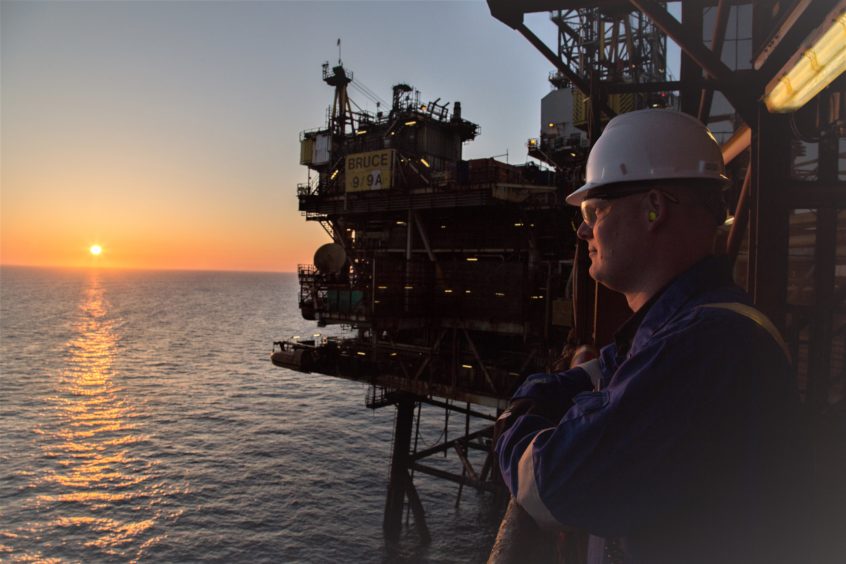 Cutting costs has added years to the life of Serica Energy's Bruce platform, but other operators may need to "hasten" the end of some North Sea assets according to CEO Mitch Flegg.
Announcing its full-year results yesterday, Serica said it had cut its breakeven costs from $18 a barrel to $12.6 making it more profitable in an even lower oil price environment.
As a result, a new competent person's report has estimated that Bruce, which lies around 211 miles north-east of Aberdeen, is expected to cease production in 2028 instead of 2026 as previously thought.
However, Mr Flegg thinks other operators may be faced with decisions to end production sooner if the ongoing oil price crash sustains itself for long enough.
He said: "For us last year, reducing our costs has actually extended the life of our assets.
"I think though if there was a prolonged reduction in oil price that will hasten the CoP (cessation of production) of some assets.
"We're 80% gas – the gas prices are horrible as well, not getting away from that – but I think the recent reduction in oil prices has limited impact on us. We don't see the change in oil prices significantly changing our CoP.
"I think across the North Sea there will be some assets that will be more difficult to operate economically at these rates so there probably will be assets that are CoP'd earlier."
Earlier this month, Professor Alex Kemp of Aberdeen University highlighted that average breakeven costs for North Sea installations was around $15 a barrel.
Most will remain profitable at that rate, but others, particularly older assets wit high costs, could reach CoP sooner as these dates are "very sensitive to oil prices", he said.
Brent Crude oil hit a 20-year low of around $16 a barrel earlier this week but recovered to around $22 a barrel as of Thursday afternoon.
Serica acquired Bruce, along with the Keith and Rhum assets, in 2018.
Recommended for you

'Lack of opportunity' in UK sees Serica eye Norway re-entry