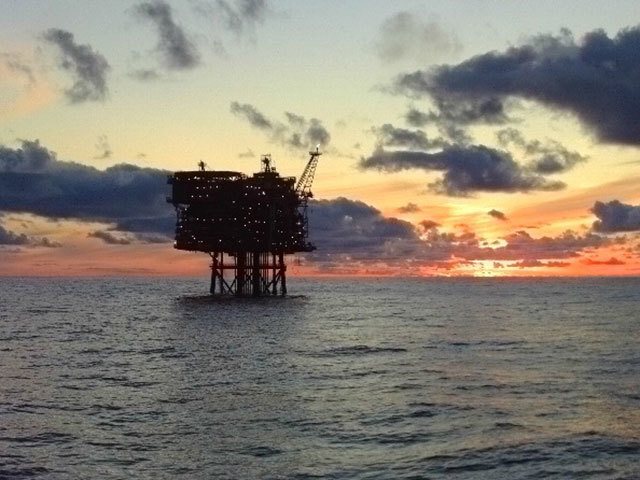 Energy investment experts have branded the UK Government's Covid-19 business loan schemes "virtually inaccessible" and "worthless" to oilfield service firms.
Colin Welsh, international partner at private equity firm SCF, whose portfolio includes north-east firms Score Group and Centurion, said the amount of cash reaching the UK oilfield service sector was "pitiful".
Mr Welsh called for "special measures" to be introduced in the UK which would "bypass" the banks and help prop up the sector, which is fighting for survival.
The Treasury said it had taken "unprecedented steps" to support businesses and was in "frequent contact" with the oil and gas industry to help it ride out the Covid-19 and crude price collapse double whammy.
Mr Welsh said he appreciated that the UK Government's intentions were good and that the furlough scheme for providing support with salary payments had been beneficial.
But he complained that lenders chosen to manage the loan schemes were "not motivated" to hand out cash to oil and gas service firms and were "looking after their own books".
He claimed that receiving emergency loans in the US was a far more straightforward process, describing it as a "rubber stamp job" with little due diligence involved.
Mr Welsh said: "The UK schemes are worthless to the oil and gas service industry. Our companies in the US have received far more support than in the UK. The loan schemes here are not working."
SCF's portfolio companies in the UK include Peterhead-based Score Group and Centurion Group, of Aberdeen.
Mr Welsh's concerns were echoed by Helge Tveit, managing partner at EV Private Equity (EVPE), whose portfolio companies include north-east headquartered Deep Casing Tools and Motive Offshore.
Mr Tveit said all EVPE's UK portfolio companies had tried to access the coronavirus business interruption loan scheme (CBILS), but had come to a "standstill" in their endeavours.
Meanwhile, three of EVPE's companies in the US have each received loans of almost £1 million.
Mr Tveit said the UK schemes were undermined by "various quirky rules", such as requiring director guarantees for loans exceeding £250,000, in certain cases.
He said Norwegian government support had also been poor, compared to the US.
Mr Tveit said: "The UK and Norwegian governments need to take a hard look at support schemes rather than getting bogged down in red tape and principles. This is about the survival of a very large industry.
"If some rules related to government schemes are going to survive in their current form, we are going to see much higher casualty rates in the UK and Norway than in the US and other regions and that would not make sense."
The Treasury's spokesman said: "We're taking unprecedented steps to support businesses, jobs and our economy, with hundreds of thousands of firms across the country benefitting.
"This includes paying 80% of furloughed workers' wages, tax deferrals and £3.5 billion of additional funding for the Scottish Government.
"We are in frequent contact with the oil and gas industry to support it in tackling the twin challenges of a low oil price and coronavirus."
Oil and Gas UK sustainability director Mike Tholen said: "OGUK continues to monitor the effectiveness of Covid-19 resilience packages with our members and we will explore this with government.
"We've been working closely with both the UK and Scottish government from the beginning of the pandemic to ensure this industry can continue to provide secure and affordable energy the UK needs, while also supporting thousands of job across the UK and contributing to public services through taxation."