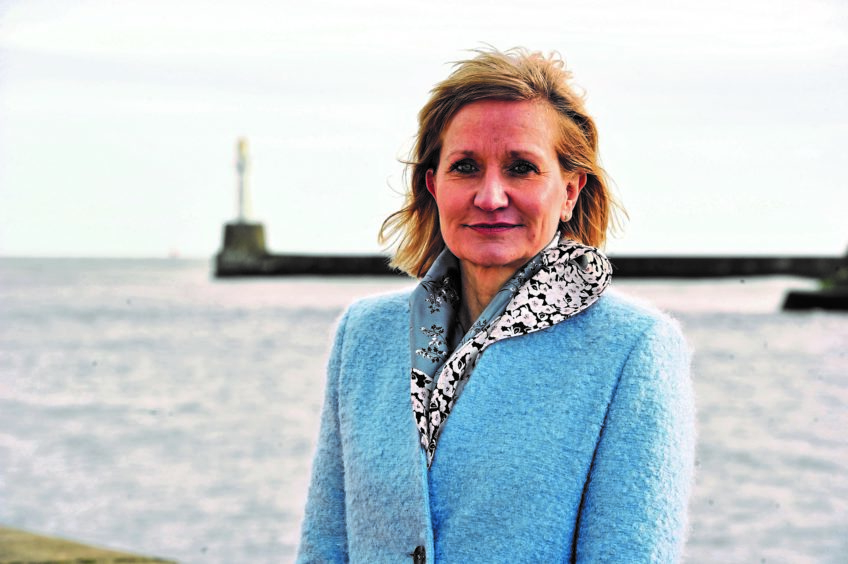 Representative body Oil and Gas UK (OGUK) has repeated its call for sector support and said its role in the push to meet net zero emissions is "not a given".
OGUK boss Deirdre Michie said the sector was "under enormous pressure" and would require a support framework to accelerate moves to net zero as part of efforts to support the sector's recovery.
Ms Michie was speaking in response to advice issued to governments by the Committee on Climate Change today, and confirmation by Prime Minister Boris Johnson that the UK Government is working with OGUK on a sector deal.
The OGUK chief executive today said the sector remains committed to a three-stage framework published earlier this month.
Ms Michie said: "The UK's offshore oil and gas industry is under enormous pressure and we're already seeing the direct impact of this on companies, jobs and the communities we work in up and down the country.
"This is an industry which can play a critical role in the UK's transition to net zero, but it is not a given.
"Utilising our skilled people, capabilities and infrastructure means we can meet as much of the UK's oil and gas needs from domestic resources while also stepping up to support the delivery of key low carbon technologies including CCUS at scale.
The new framework sets out specific steps to support the sector during the immediate coronavirus pandemic, to aide its recovery to meet as much of the UK's oil and gas needs from domestic resources.
It also lays out plans to deploy the sector's skills, capabilities and infrastructure to develop the net zero infrastructure of the future.
Ms Michie added: "We've welcomed the support from both the UK and the Scottish Government and can confirm we are working on a sector deal proposal.
"We need to keep working together with governments, regulators and indeed anyone interested in a fair, inclusive, and sustainable transition to deliver what is needed for the sector and the country."
Recommended for you
X

Watch: Boris Johnson says UK Government 'actively engaged' on oil and gas sector deal