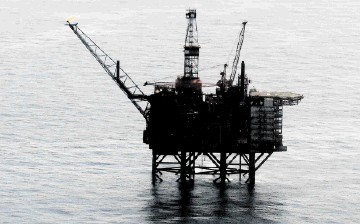 North Sea oil and gas firm Canadian Natural Resources International (CNRI) has reported a swing in fortunes as it crashes to a significant loss in Q1 2020.
The firm posted a pre-tax loss of £804 million for the first quarter of this year, a complete reverse of Q1 2019 where the firm announced profits of more than £680m.
CNR International's revenues also too a sizable hit, with the firm reporting an income of £2.5bn, down from £2.9bn in the first period of 2019.
CNRI UK operates a host of assets in the UK sector with main areas being the Banff, Kyle, Ninian, Murchison, T Block and Columba fields.
However, the firm's North Sea oil production experienced a rise as it reported an increase from 25,000 barrels per day in Q1 2019 to 27.7k per day in the first quarter of 2020.
But gas production was down from 28 MMcf/d to 23 MMcf/d.
Despite the numbers, CNRI bosses maintained the firm is in a "strong position".
Tim McKay, president of CNR International, said: "Our vast and diverse asset base is robust, unique and sustainable.
The effectiveness of our strategies and our ability to execute on those strategies allows us to react quickly in this challenging commodity price environment.
"Our long life low decline assets have industry leading breakeven prices as a result of low sustaining capital requirements, effective and efficient operations, low operating costs and low to no reservoir risk, a distinct advantage in volatile price environments.
"As a result, a small percentage of our total proved reserves are produced during challenging commodity price periods, resulting in very little impact to net asset value, thereby preserving longterm value for our stakeholders."
CNRI UK is currently decommissioning the Ninian North Field with the majority of the work expected to be completed by 2022.
Elsewhere the firm is also looking to complete decommissioning of the Murchison field, also east of Shetland, this year.
CNRI UK employed an average of 324 people last year, similarly to 326 in 2017.
Recommended for you

Petrofac wins FPSO work from CNR International