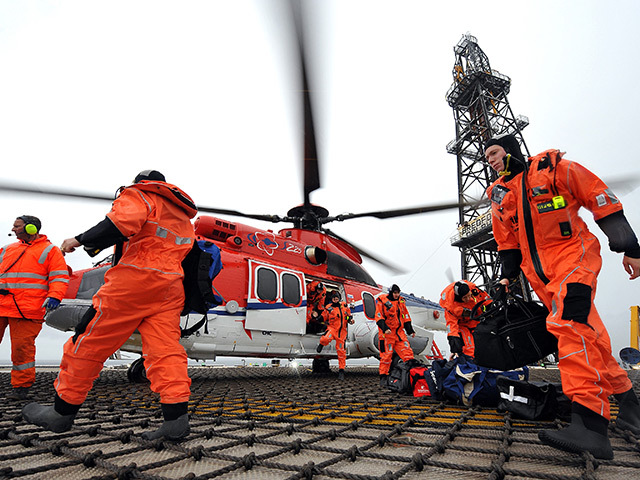 Trade union bosses have vowed to "resist" oil and gas service companies' "crazy" plans to scrap a UK North Sea collective bargaining agreement.
John Boland, regional officer at Unite, said dissolving the Offshore Contractors' Partnership Agreement (OCPA) later this year would lead to "chaos" and a "huge amount of disputes".
Mr Boland also said the timing made "no sense" in light of the oil and gas sector's current "precarious position" and that industrial action was an option.
The Offshore Contractors' Association (OCA) — whose members include Aker Solutions, Brand, Muehlhan, Petrofac, Stork, Wood Group and Worley — insisted it wouldn't make a final call on dissolving the pact until June 30 at the earliest.
Once a decision is finalised, a notice period of six months would have to be observed before companies can scrap the deal, which covers the terms and conditions of around 7,000 workers.
The OCA said it had already outlined "key principles" it believes can "underpin a viable future model". Its members have committed to maintaining "union recognition" and allowing officials to negotiate specific agreements with individual companies, as well as developing guidelines covering all non-pay related employment issues.
Set up in 1995, the OCA negotiates with trade unions on workers' terms and conditions on behalf of member companies.
Its collective agreement is often viewed as a useful tool for comparison, with even non-OCA members using it as a "baseline" for setting their own rates.
But the association was undermined when Bilfinger Salamis left the group in 2016 — and Sparrows Group followed suit last year.
Reports that the deal could be discarded by the remaining OCA members surfaced earlier this year.
The OCA said its members were at a "severe disadvantage" when competing for work with rival firms who don't adhere to the agreement.
A recent survey conducted by membership body Oil and Gas UK indicated that many companies felt the OCPA was "no longer fit for purpose".
Mr Boland said he "fully expected" employers to serve notice next month of their intention to walk away from the OCPA.
He also claimed most guidelines created by industry aren't "worth the paper they are written on".
Mr Boland said: "We are not happy with the timing or the position they're taking. We will resist this. What they are proposing is hugely inferior to what we've got now."
Unite Scottish secretary Pat Rafferty warned that terminating the agreement would be a "massive step backwards for the sector", compromising safety, jobs and pay.
Contractors "refused" to confirm that they would adhere to the current rates of pay and existing codes of practice set for the industry, Unite claimed.
The OCA said it was "acutely aware" of the damage Covid-19 is causing families, workers and businesses at a time when the price of oil was already in steep decline.
It said in a statement: "OCA member companies believe that there are significant advantages in moving quickly to establish a new model that meets the needs of a rapidly changing industry.
"The board has instructed the OCA executive team to urgently accelerate its stakeholder engagement programme in order to develop a robust framework for employee relations in the sector after the OCPA."
Recommended for you

Medics on Shell North Sea platforms to be balloted on strike action