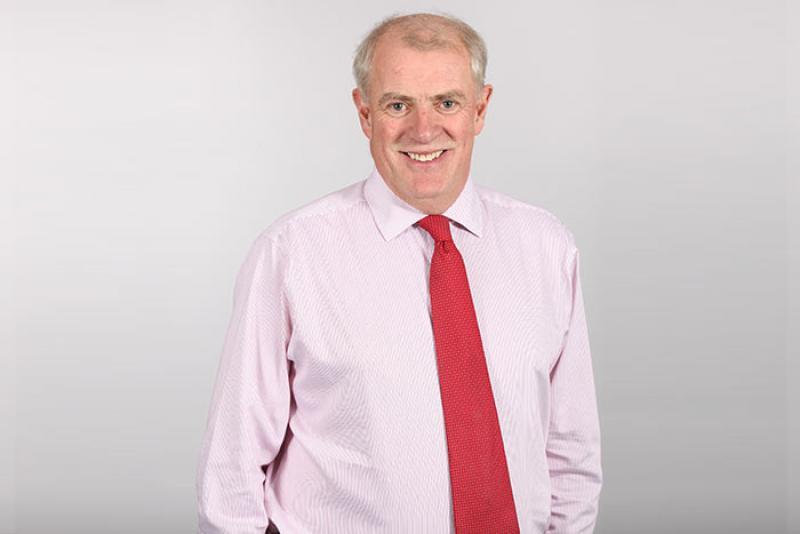 Premier Oil's boss says the UK oil industry deserves a "pat on the back" for keeping production flowing during the Covid-19 lockdown.
Chief executive Tony Durrant hailed industry for implementing "tried and trusted" procedures to limit the spread of Covid-19 on oil platforms.
He claimed Premier Oil had not suffered any "serious incidents" and had enjoyed a "good run" in terms of output.
However, Premier's production guidance for 2020 has been revised to 65-70,000 barrels of oil equivalent (boe) per day from 70-75,000, previously, due to an unplanned shutdown at the North Sea Catcher field and Huntington coming offline.
Mr Durrant also said the oil industry's finances were in better shape than many people realised.
"The perception is that the oil industry is in financial trouble, but that's not true, generally," he said, adding: "The banks are more worried about companies in other sectors with liquidity problems than the oil sector."
Premier has been forced to defer or amend schedules for several projects and scale-back spending plans to protect its balance sheet.
First gas from the Tolmount project in the southern North Sea has been pushed to the second quarter of 2021, from the end of 2020, partly due to a lockdown at the Italian yard where the platform is being built.
Mr Durrant also said BP was "willing to listen" as Premier looks to renegotiate the terms of a North Sea acquisition due to the slump in oil prices.
He stressed that discussions were at a "relatively early stage", but that Premier hoped to lower the price and adjust the schedule of payments for the deal.
In January, with Brent crude prices sitting above $65 per barrel, Premier said it had agreed to buy BP's stakes in the Andrew and Shearwater fields for £475 million.
Premier also struck a deal to pay Dana Petroleum up to £185m for a further 25% of Tolmount, taking it to 75%.
Mr Durrant said "re-engaging" with sellers was the "obvious" thing to do. He insisted the "strategic logic" behind the acquisitions remained sound but that the terms had to be "right".
The deals, which were to be financed with a £380m equity fundraising, existing cash resources and an "acquisition bridge facility" of £228m, continue to face opposition from Premier's largest creditor, Asia Research and Capital Management (ARCM).
The Hong-Kong-based hedge fund has appealed a judge's decision to sanction the creditor schemes of arrangement required for the transactions, funding arrangements and proposed credit maturity extensions.
'Precariously poised'
Heavily indebted Premier Oil remains "precariously poised", with its shares at the mercy of crude price movements, an analyst has said.
Stuart Lamont, investment manager at Brewin Dolphin Aberdeen, pointed out that Premier's shares sank 90% to 12.6p in London between mid-January and mid-March.
Shares have made a "slight" recovery, to around 26p, as the market begins to show "signs of stability", he said.
Yesterday's market update from Premier also provided positives, with a slight reduction in net debt to £1.55 billion at the end of April, a good hedging position and a sizeable drop in planned capital expenditure reported, Mr Lamont said.
But he warned that talks with lenders and the need to "re-engage" with stakeholders over North Sea deals could "act as a cloud" over Premier in the short term.
Premier chief executive Tony Durrant was more bullish about the company's prospects.
Mr Durrant insisted Premier had "no liquidity problem" and could call upon £130m of cash and £270m of undrawn facilities.
He said Premier had not asked the UK Government for any support from its emergency loans or jobs retention schemes and had not made anyone redundant, though some workers were "released" upon completion of certain projects.
Mr Durrant also said the company was "as busy as ever", with a rig drilling a new well at Varadero, to help maintain production from the Catcher area, while drilling is also taking place on Solan, west of Shetland.
The boss said "incremental" infill projects were even more important to companies during low oil price periods as they offer "rapid returns".
However, development drilling at Catcher North and Laverda has been deferred as part of Premier's plans to lower its 2020 capital expenditure to £270m from its original guidance of £380m.
Full-year operating costs are expected to come in £80m under budget.
Mr Durrant said the firm would be broadly "cash flow neutral" for 2020, but that a market recovery on any scale would return it to "positivity" once more.
Recommended for you

Jadestone acquires stake in NWS Australia oil project from BP