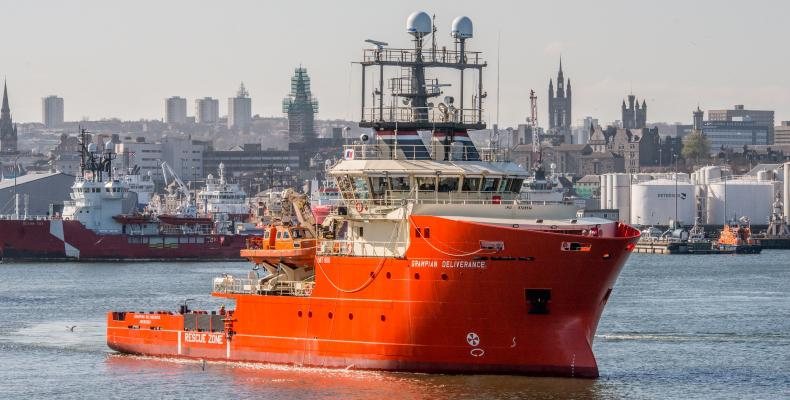 Aberdeen-based oil and gas support vessel operator North Star Shipping has told crews it plans to make around 100 people redundant.
In an email sent to its seafarers, seen by Energy Voice, director Jonathan Harris-Lowe said "it is with great dismay" that the firm is now consulting on compulsory redundancies due to the downturn.
North Star said it anticipates making 99 cuts across its fleet of Emergency Response and Rescue Vessels (ERRV), with reductions made from each rank.
Unite the union is negotiating on behalf of workers during the process.
Mr Harris-Lowe said that is an "estimated figure" which may change depending on the outcome of the consultation, expected to be completed in late June.
He added: "As a result of the downturn in the oil & gas industry and the volume of business, vessels are being laid up.
"The crewing requirements for the ERRV fleet therefore need to be reduced and consolidated, and it is with great dismay that we must now consider reducing our headcount by making compulsory redundancies."
The outbreak of Covid-19 has decimated demand for fuel globally, leading to North Sea operators deferring spending on new projects.
Meanwhile, to tackle the spread of the virus, firms have reduced manning levels offshore, having a knock-on effect on support requirements.
Helicopter flights in April were down 30% – supporting landing operations on platforms is one of the key tasks of ERRVs.
Industry body Oil and Gas UK (OGUK) has warned 30,000 jobs may be lost from the sector over the next year-and-a-half.
ERRV crews have already been faced with challenges around the virus outbreak, with lockdown measures creating difficulty in crewing-up vessels, leading to longer stints offshore.
OGUK has enlisted heavy-hitters like BP, Shell and Wood as part of a new recovery taskforce to support the industry through this latest downturn.
Click here to take part in our reader panel for a chance to win £50