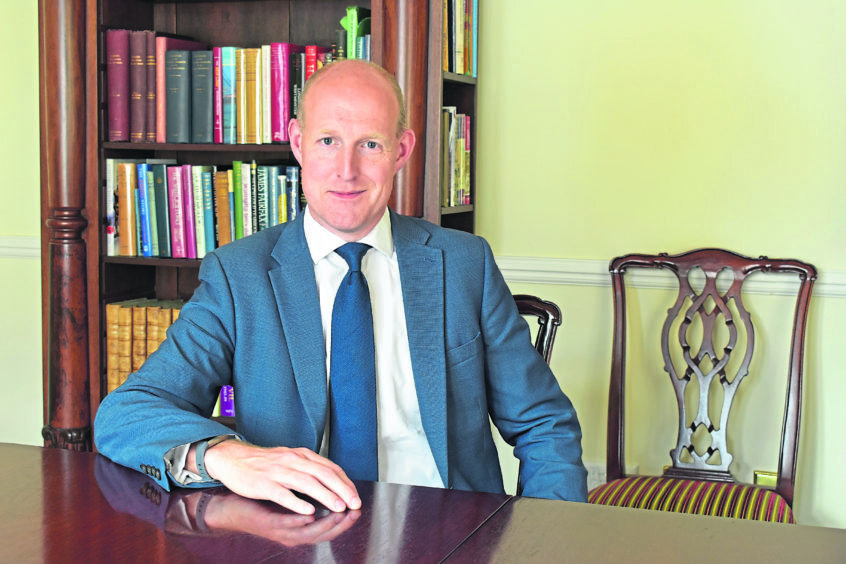 The newly-branded Deltic Energy, formerly Cluff Natural Resources, is using the current "window of opportunity" to eye up potential deals as far afield as the Dutch North Sea.
Deltic, which changed its name following an AGM yesterday, said it remains focussed on its "core strategy" of exploration and appraisal.
However, with its balance sheet of more than £13million, the UK-focussed firm may deploy cash to acquire greater operated stakes in the Southern (SNS) and Central North Sea (CNS).
The firm said the pandemic, bringing the latest downturn with low oil prices, may lead to "accretive opportunities".
Chief executive Graham Swindells said: "As far as the UK is concerned, our focus would be in the areas we have expertise in, i.e. the SNS and CNS.
"Equally we realise that the geology doesn't stop at the border so we wouldn't rule out looking at the Dutch sector in the SNS but I think we will be less likely to look at Norway, Denmark or Germany."
Even though a portion of its finances is earmarked for its Pensacola and Selene prospects with Shell, to be drilled in 2021 and 2022 respectively, Cluff sees a chance to expand while oil prices, and asset valuations, are low.
Mr Swindells added: "We have an opportunity here to potentially unlock more operated interests in single assets or resources, or, for that matter, packages of assets.
"Those that are arguably undervalued in the current market, particularly as larger operators may look to reshape their portfolios.
"We're already looking at opportunities which create or have potential to create a significant amount of free cash flow."
While gas-focussed and not yet operating, Deltic is largely insulated from the downturn, however it has taken steps to cut its 2020 budget by 25%, including a reduction in headcount and contractors.
The cuts mean the firm is fully funded through to the end of 2022.
"Just because we have cash doesn't mean we shouldn't be managing it as tightly as possible", Mr Swindells said.
"Fortunately I am conscious that we've not had to ensure the level of pain which our peers who are operating have had to do."
Deltic is planning farm-outs of its Cortez and and Cupertino licenses, both of which are said to have attracted significant interest, in the second half of this year, "most likely Q4".
Cluff proposed the change to "Deltic" earlier this year, which has geological connotations and represents the shift in the business as it moves more towards an operator-style model.
As job cuts are made across the sector, experiencing its second major downturn in less than a decade, Mr Swindells remains confident there is still value in the UK North Sea to invest in.
He said: "I don't think we would be doing any of that if we didn't think there was a strong future for the North Sea.
"It is going to come down to the extent to which commodity prices continue to recover and we are seeing some signs of that."
Recommended for you

NSTA plan will see North Sea platforms shut early, operators warn