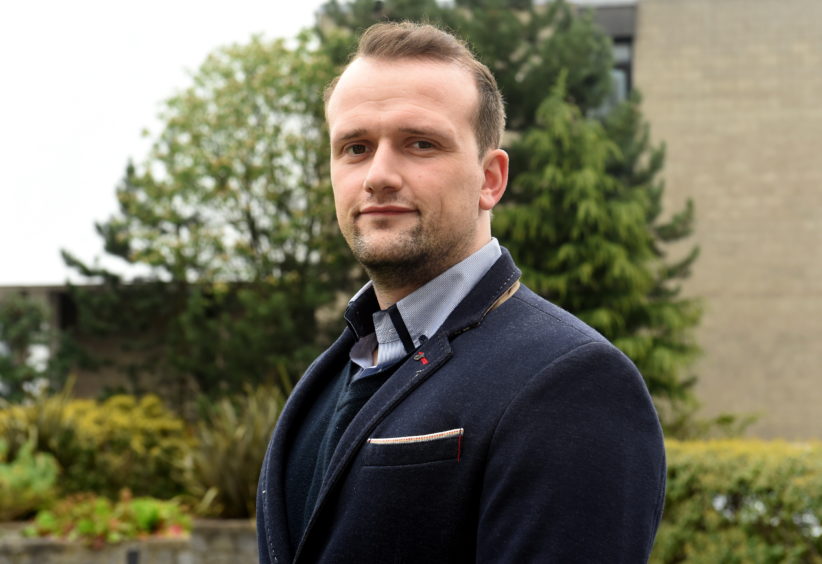 An Aberdeen MP has said the government "can't continue to dither" on an oil and gas sector deal as industry leaders meet the UK energy minister later.
SNP member for Aberdeen South, Stephen Flynn, said "barely a day goes by" without jobs being lost and it is now "crunch time" for the industry as it deals with the Covid-19 pandemic and oil downturn.
It comes as a meeting of the Oil and Gas Authority's MER UK forum will be held today with UK energy minister Kwasi Kwarteng to discuss a revised pitch for a deal.
However, in response to a parliamentary question to Mr Flynn, Mr Kwarteng said the "conversation will develop further over the next few months", and that the government stands by its manifesto commitment of a deal during this parliament, which could be as far away as 2024.
Meanwhile, energy giant BP announced 10,000 global job cuts this week, while smaller services firms Oceaneering and Bilfinger Salamis also made announcements on hundreds of redundancies impacting the north-east.
Mr Flynn said: "The UK Government have talked about a sector deal but they can't continue to dither and we certainly can't wait until 2024 for them to take action.
"It's crunch time – we need a deal that provides immediate support but that also, importantly, delivers the funding required to facilitate a speedier transition to net-zero technologies.
"Barely a day goes by without jobs being lost and only investment from the UK Government can now protect livelihoods for the short and long term."
It comes following similar calls from the other side of the benches, from Conservative MP for West Aberdeenshire and Kincardine Andrew Bowie, who said he too is "frustrated" at a lack of a published timetable.
The oil and gas sector deal application — submitted in 2018 by a group of industry bodies — predicted a total spend of £176 million "has the potential" to deliver £110 billion for the UK economy through to 2035, with Scotland being one of the main beneficiaries.
In his response to Mr Flynn, Mr Kwarteng highlighted that the government has given support to individual initiatives proposed by the industry, such as the National Decommissioning Centre in Aberdeenshire which opened last year.
He added that "whilst there is no formal timescale", the government "recognises the challenges facing the sector" and that a sector deal can be channelled "as part of the recovery of the sector".
Recommended for you

Government urged to shed light on 'Track 2' timeline following CCS report