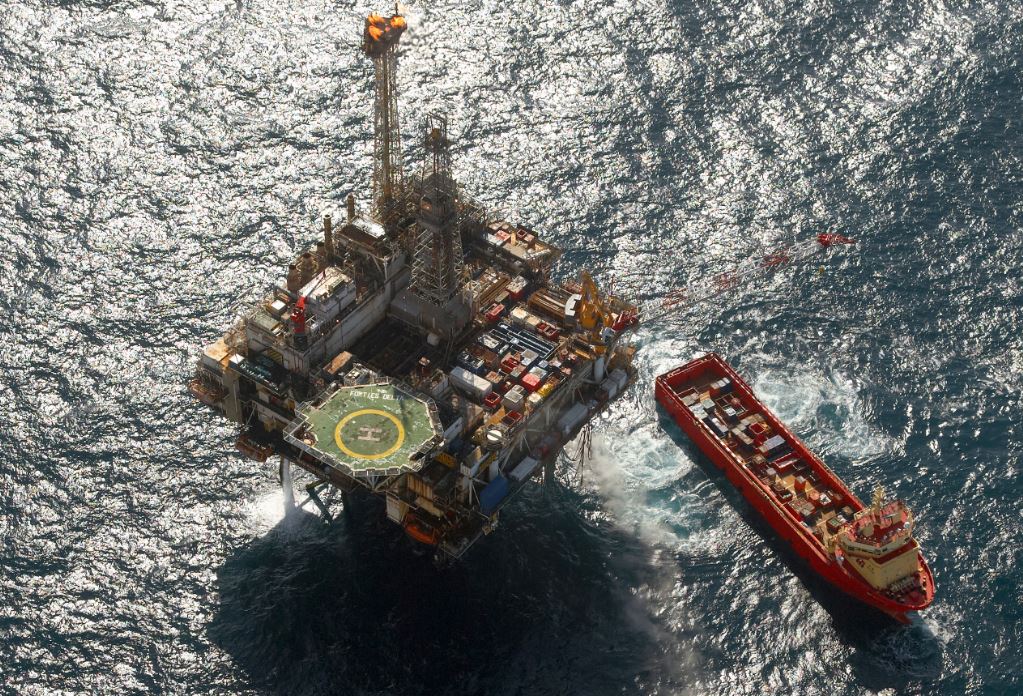 Pilots were "distracted" by incorrectly positioned cranes leading to a helicopter landing on the wrong oil platform in the North Sea, according to investigators.
The Air Accidents Investigation Branch (AAIB) has published its findings into the incident at the Apache-operated Forties field in March last year, 140miles north-east of Aberdeen.
Pilots landed a Bristow-operated AW189 on the Charlie platform having misidentified it as the Delta installation, which lies two miles to the west.
Cranes on either platform had not been stowed properly for landing, discussion of which "distracted the pilots and probably diverted their attention from the 40D to the 40C platform," the AAIB said.
The two installations are "almost identical", while the wind on the day of the landing, March 25 2019, required the same approach to either platform.
Investigators also highlighted that the pilots had not read the name of the installation on the helideck, however "the most probable" reason for this was that the pilot flying was focussed on the crane hazard.
Meanwhile the co-pilot in the right seat could not read it because of the helicopter's "nose up" position in the final stages of the approach.
No damage was caused and neither of the pilots or four passengers were hurt, however platform landings require certain hazardous work such as crane operations and venting of gas to be stopped, while also requiring helidecks are manned for safety.
Good visibility on the day and the pilots' own familiarity with the flights did play a part in the error the AAIB said, with "less emphasis" being placed on electronic aids that could have avoided it.
The report also points out that this was the first flight for the commander following a period of absence from work.
The co-pilot had operated in the North Sea for more than eight years.
When the incident was first reported, union bosses questioned how lessons from previous incidents such as at Golden Eagle rig in 2016 and the Ravenspurn gas field had been "lost", adding it could have been a "more serious situation".
The AAIB said Bristow had carried out safety notices in connection to the incident, including lessons on the importance of cross-checking with electronic aids and waiting for cranes to be stowed before landing "even if this incurs delays".