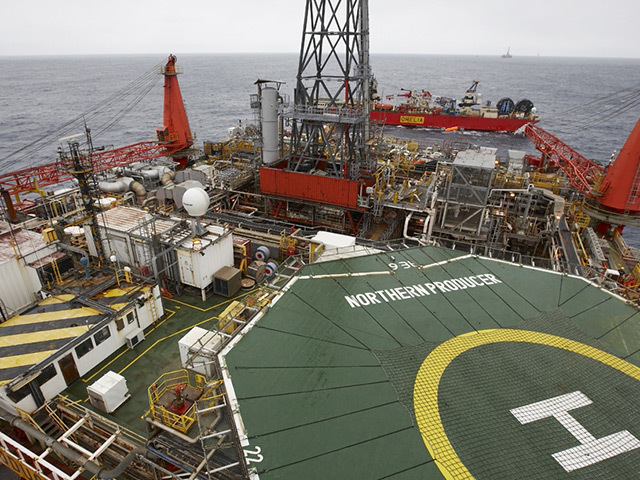 Oil firm EnQuest will shrink further after deciding to call time on a group of fields in the northern North Sea.
EnQuest said the Dons fields had reached their "economic limit" and that it would work with partner Ithaca Energy to get approval for halting production from the Oil and Gas Authority.
The fields produce via the Northern Producer floating production facility, originally constructed as a drilling rig in 1976 and converted in 1990.
A source told Energy Voice that the vessel was staffed with three shifts, each consisting 50-60 people, with additional staff and contractors supporting operations.
EnQuest declined to comment on those figures, but did say it was extending an existing consultation with staff by two weeks in an effort to "minimise the impact" on employees.
A spokeswoman said EnQuest was speaking to staff and contractors about its plans to continue safe operations during the decommissioning phase and set a sailaway date for the vessel.
The source said Northern Producer could depart by the end of August.
Energy Voice reported in April that London-listed EnQuest expected to cut about 530 positions following completion of a six-week consultation.
Headcount reductions were expected after the company revealed in March that it would not restart production from the damaged Heather and Thistle platforms because they were no longer profitable.
The firm has also decided to decommission the Alma/Galia fields, served by the EnQuest Producer vessel. Output should stop later this year.
It means EnQuest's portfolio of operated assets in the UK North Sea will dwindle from seven to three in a relatively short space of time.
The three remaining installations are on Magnus, Kraken and Greater Kittiwake, which also receives production from the Scolty and Crathes fields.
EnQuest also operates the Ninian pipeline and Sullom Voe Terminal in Shetland, and has operations in Malaysia.
The Dons fields were the first to be owned by EnQuest following its formation in 2010 from the demerged UK North Sea assets of Petrofac and Lundin.
Producing fields include Don Southwest, Conrie, West Don and Ythan
Don Southwest was discovered in 1976 and yielded first production as part of the original Don development in 1993 with operator BP.
Recommended for you

EnQuest hires rig to return Kraken oilfield to drilling in 2025