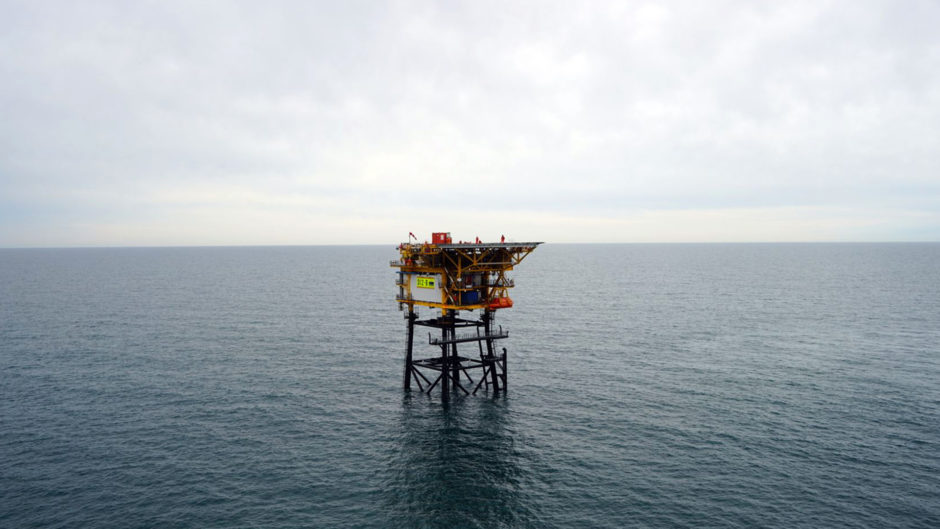 Russo-German firm Wintershall Noordzee has overcome Covid-19 to start production from a second well at the Sillimanite gas field in the southern North Sea.
The field, which straddles the Netherlands-UK maritime border, was discovered in 2015 and initially came online in early 2020.
Wintershall Noordzee, a joint venture of Wintershall Dea and Gazprom, began drilling the second production well at the start of February, only to be confronted by the pandemic.
Robert Frimpong, managing director of Wintershall Noordzee, said: "Nobody could have foreseen the impact the outbreak of Covid-19 would have on our activities.
"However, by rapidly adapting to a new reality and through perseverance, we have managed to bring this new well on stream without any incidents and within budget and timeframe."
The gas is being transported through the new 12-kilometre-long pipeline connecting the B platform to the existing production platform, operated by Neptune, both located in Dutch waters, and onwards to shore.
Buoyed by its latest success, the company has started drilling the Sillimanite South exploration well, slated to come on stream in the fourth quarter of this year.
Wintershall Noordzee holds the operatorship and a 39.7% stake in Sillimanite, EBN has 25%, Gazprom International UK has 19.9%, Neptune Energy is on 7.5% and One-Dyas has 7.9%.
Lex de Groot, MD for Neptune Energy in the Netherlands said: "Congratulations to Wintershall Noordzee for bringing the second well onstream on the Sillimanite development. It's an important development given Dutch offshore gas continues to heat our homes, fuel our economy, and has a 30% lower CO2 footprint than imported gas. The drilling of this well is a great achievement, performed safely and on time during these particularly challenging days, given the impact of the COVID-19 pandemic.
"Neptune is a proud and proactive joint venture partner in the Sillimanite development, which fits our regional portfolio of fields well and there we see more potential in the area. The gas shall be treated at our operated D15-A facilities and exported via the Noordgastransport pipeline to shore."
Recommended for you

North Sea firm Longboat secures rig to spud exploration well