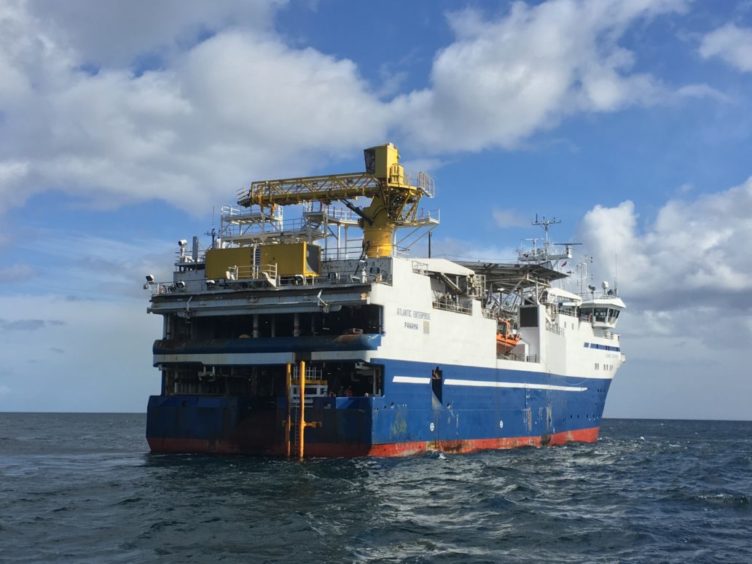 Oil and gas service vessels worth £10 million have become part of a bitter divorce dispute.
Caroline Crowther, who operated a profitable shipping business with her husband, Captain Paul Anthony Crowther, was seeking an injunction to halt the sale of four vessels.
Mrs Crowther had managed to obtain a "freezing order" on any business related to the ships, but her attempt to ban a sale was not held up at the Royal Courts of Justice in London.
Mrs Crowther claimed the fleet was part of the marriage assets and should be included within the divorce settlement, which wouldn't be possible if they had already been sold.
She also alleged that Mr Crowther attempted to "hide" the vessels in a "fraudulent conspiracy" involving a former business partner, Stephen Knight.
The couple were married in 1996 and owned a shipping business which operated vessels providing services in the construction of offshore wind farms and oil and gas subsea operations.
The vessels were initially owned through offshore companies under the control of the Crowthers until 2012 when they were transferred to subsidiaries of a company called Med Marine Charters.
Atlantic Marine and Aviation, a limited partnership, dealt with the operation and management of the vessels.
Mr Knight, who served a witness statement, said that if the freezing order was not lifted, his business Castle Ship Management would be forced out of business within two or three months.
The judge went on to determine that Mrs Crowther was "well aware of whatever was arranged and negotiated at that time and had been content with it until the marriage began to fail" and that there was no real evidence of "deviousness on the part of Mr Knight".
The court will now decided whether to send the case back to family court for a fresh hearing or itself determine whether a new freezing order against Mr Knight could be put in place.
The case continues.