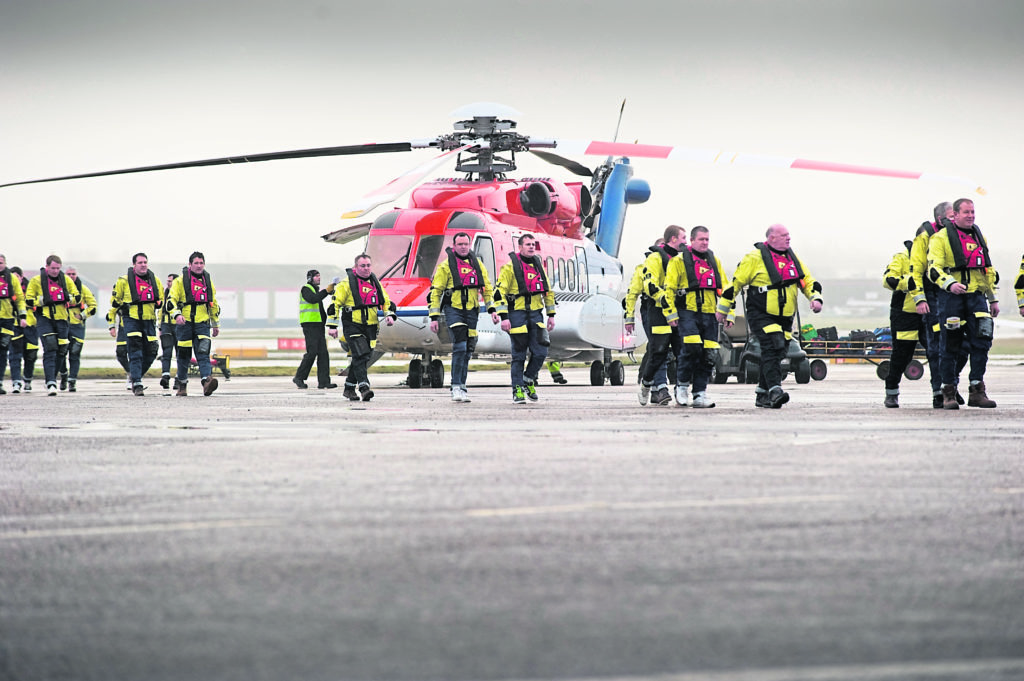 A "marked increase" has been noted in the number of workers going out to North Sea platforms, according to industry chiefs.
It is understood the partial start-up of planned work and delayed projects has caused some operators to undertake a "controlled" uptick in staff mobilisation on offshore platforms.
The relaxation of Scottish and UK Government Covid-19 guidance is also thought to have resulted in some North Sea operators loosening the strict rules over social distancing – with single cabin occupancy being relaxed in a phased approach.
Other North Sea firms are now taking steps to engage the workforce and increase numbers offshore, one source said, particularly over the last two weeks.
John Hogg, Taqa's Europe HSSEQ director said: "To ensure we can continue to produce hydrocarbons safely, we are re-establishing planned inspection and maintenance activities on our assets.
"This has involved a controlled increase in manning levels offshore, in line with government and industry advice to effectively and appropriately manage the risks associated with Covid-19.
"Our primary focus is ensuring the continued safety of our people, which has been central to all our policies and decision making.
"A full risk assessment has been undertaken, including consultation with our platform Safety Reps, resulting in a revised number of crew for each platform that takes into consideration necessary social distancing measures.
"In addition, catering and cleaning crew numbers have been increased to ensure we maintain a high level of hygiene."
BP, Repsol and Chrysaor are also understood to be among the firms looking to increase staff.
Jake Molloy, RMT Union regional organiser for the north-east of Scotland, said: "There's certainly been a marked increase in the numbers going out".
"It's been managed thus far because there is still an undercurrent of concern at this time that if it is pushed too far, and we get an outbreak, then it could undo everything.
"As the various four governments are setting out their controls, the industry is as well and we have to maintain that vigilance."
But Mr Molloy added that full confidence to send workers offshore would only come with asymptomatic testing.'
He called for Aberdeen, central belt and north-east of England testing centres "working well below capacity" to ramp up testing.
Mr Molloy added: "If workers, as part of the process for mobilisation, could be given a test nearest to their home and mobilise offshore, it would give a tremendous boost of confidence to workers."
Oil and Gas UK (OGUK) health and safety director Trevor Stapleton said that with 30,000 job losses predicted in the sector, the "safe mobilisation of our people will ensure we can continue to provide the energy the UK needs and play a key role in the transition to a lower carbon future".
He added: "We continue to see a controlled increase in manning levels offshore, in line with guidelines developed by OGUK's Pandemic Steering Group.
"This approach has been influenced by a number of factors including the number of suspected cases offshore, robustness of related procedures and the ability of the sector to continue to manage social distancing."
"With our figures showing up to 30,000 jobs could be lost, the safe mobilisation of our people will ensure we can continue to provide the energy the UK needs and play a key role in the transition to a lower carbon future."
Recommended for you

'Tsunami' of unrest to hit North Sea as 1,400 workers ready to strike