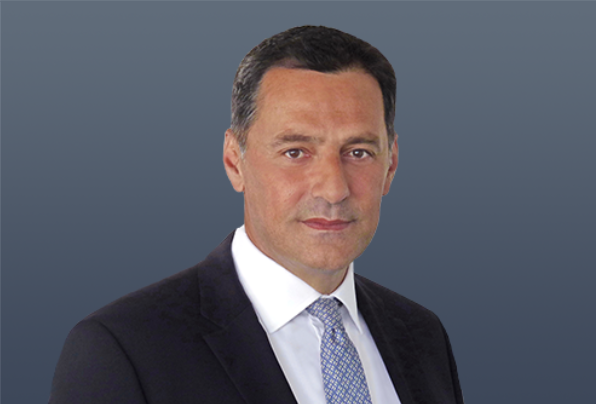 Energean's boss said on Monday he would listen to good offers for its soon-to-be-acquired stake in the UK's biggest offshore gas discovery in a decade.
But chief executive Mathios Rigas said he won't "actively" look to sell the 25% interest in Glengorm – for now, at least.
Mr Rigas said Energean "liked" the field — thought capable of producing 250 million barrels of oil equivalent — and that he expect it to form a "core part" of the London-listed business.
Energean will receive the stake in Glengorm, operated by Chinese firm Cnooc, via its reworked acquisition of Italian firm Edison E&P from French utility EDF.
When the acquisition was first announced about a year ago, Mr Rigas said Energean was primarily driven by its desire for Edison's Mediterranean assets.
Mr Rigas said the UK was "outside" the company's "core focus" and that the North Sea assets were "candidates for sale".
In October, Neptune Energy said it would buy Edison's UK and Norwegian portfolios for up to £225 million once the Energean-Edison deal had been completed.
However, private-equity backed Neptune said last month that it would pay £4m to terminate its deal with Energean, reached at a time when oil and gas prices were much higher.
Meanwhile, Energean and EDF have been haggling over the terms of their delayed deal and have agreed to omit Edison's Algerian and Norwegian businesses.
The value of their agreement, which they now hope to complete in the second half of 2020, has dropped to £230m from more than £600m initially.
Energean confirmed on Monday it would "retain" Edison's UK business, which also holds 10% of Total's Isabella field, announced as a discovery earlier this year.
When Energean said last month that it intended to hang onto the UK gas assets in an effort to get its deal over the line, analysts predicted the company would look to divest them when prices pick up.
Asked whether Energean was looking for buyers, Mr Rigas said: "No, we like these assets and that is the reason we decided to keep them when we signed the amended deal."
He added: "We are not actively looking to sell, at least until the Glengorm appraisal well is drilled and we know the asset base better."
Mr Rigas expects the two-well appraisal programme on Glengorm, slated for later this year or early next, to yield "great results" and believes Isabella has plenty of "upside" potential.
He said the two fields fitted in nicely with Energean's strategy of developing fields which produce gas, seen by many as a key "transition fuel" en route to a low-carbon economy.
He also said Energean's head office location in London would make it easy to assimilate the assets and Edison's team of about five people.