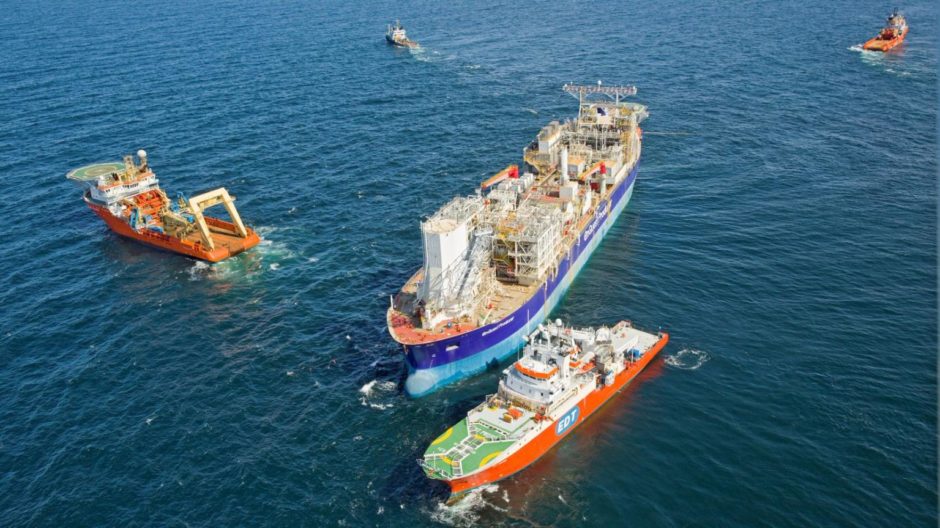 EnQuest has announced it has officially ceased production at a pair of North Sea fields, with its FPSO due to sail away in September.
The North Sea operator announced on Linkedin that Alma/Galia officially stopped producing on Tuesday, meaning the EnQuest Producer floating production, storage and offloading vessel will soon be clear to leave the site.
EnQuest submitted plans to decommission Alma/Gala in January, less than five years after first oil, despite hopes the project could last 15 years.
At the time, the company said the project, first sanctioned in a higher oil price environment had become less commercial due to technical failures and more natural decline than first thought.
Regulators approved the plans in April.
The move continues a shrinking of EnQuest's presence in the North Sea after it also called time on the damaged Heather and Thistle platforms.
Energy Voice reported in April that the firm would cut 530 jobs across the region.
This was followed by a further announcement it would call time on the Dons fields, bringing an end to the Northern Producer installation, which is also due for sail-away.
EnQuest's three remaining UK installations are on Magnus, Kraken and Greater Kittiwake.
On social media, the firm said: "EnQuest has today achieved Cessation of Production ('CoP') on the company's Alma and Galia fields in the Central North Sea, as scheduled.
"EnQuest has operated the fields, which produced through nine wells tied back to the EnQuest Producer Floating Production, Storage and Offloading Facility ('FPSO'), since 2015.
"We are now focused on delivering SAFE Results as we prepare for the responsible decommissioning of the fields after the sail-away of the FPSO, planned to take place in September this year."
Alma/Galia lies around 192miles south-east of Aberdeen in the Central North Sea.
EnQuest is the third operator to develop Alma.
When EnQuest came to first oil for the Alma/Galia redevelopment in 2015, it estimated just 30% of the 307million barrels initially in place had been tapped by previous operators.
Recommended for you

HSE flags lack of barriers to 'major accident' on Kraken FPSO