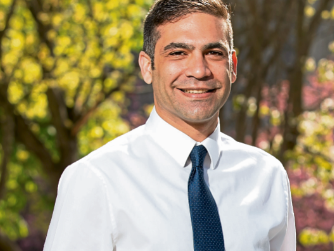 Safetec UK said yesterday it had notched up more than £1 million-worth of sales in less than a year under new management.
Babak Alnasser joined the Norwegian-owned risk management, technical safety and associated services business as managing director last September, having previously managed the technical, safety and risk division at Granite City-based energy consultancy Xodus Group.
Louis Findlay joined Safetec UK as technical director earlier this year. He was previously skills group manager at Genesis Oil and Gas Consultants, and has worked with a range of operators, consultancies, and engineering, procurement and construction companies for more than 20 years.
Safetec UK said its new MD had overseen a string of new clients and contract wins, delivering safety and risk services for several leading North Sea operators.
Mr Alnasser said: "Despite the impact of the pandemic, it's been a highly successful year for us and surpassed our expectations of where we had hoped to be. We have been able to establish a strong reputation for our work and secure frame agreements with some of the major operators.
"It's been refreshing to work in a variety of sectors over the past 12 months."
Safetec UK's Aberdeen team – based at Marischal Square – is backed by staff in London, contractors and the group's Norwegian offices.
Recommended for you

EIC report finds global hydrogen damand falling behind production