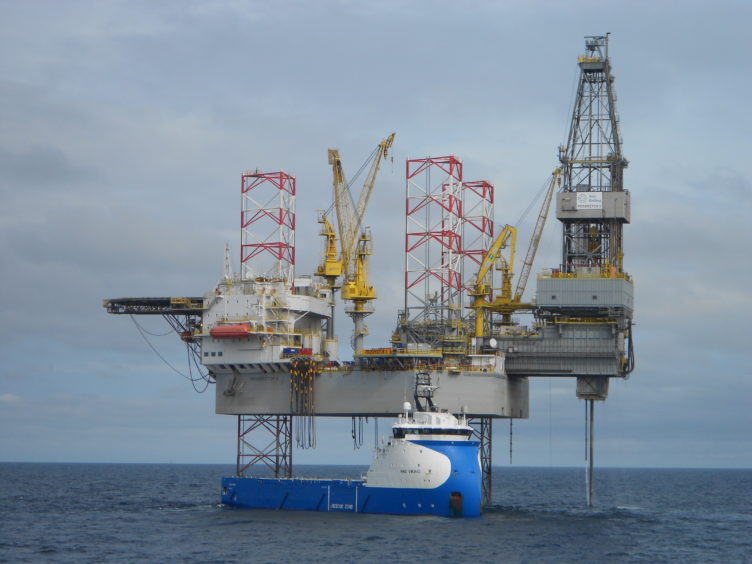 North Sea operators still have the "appetite" for high impact exploration over the coming 12-18 months, according to Westwood Global Energy Group, despite low success rates.
New research from Westwood has found high impact (HI) drilling – prospects targeting 100million barrels of oil equivalent or more – in the UK and Norway had just a 12% success rate between 2015 and 2019.
In that period, only one HI prospect of 25 turned out to be discovery of that calibre – Liatarnet in Norway – as CNOOC's 250million-barrel Glengorm discovery was not drilled with the expectation it would be high impact.
Other discoveries – like Verbier in the Moray Firth – were made but not HI, while prospects like Cairn's Chimera well came up dry.
However, senior analyst Dave Moseley told an industry webinar yesterday that nearly a third of wells to be drilled by the end of next year are HI prospects, so the hunger remains.
He said "We saw an increase in high impact drilling over last next five years. That appetite is not expected to abate, certainly over the next 12-18 months.
"Of the 46 exploration wells that we see being drilled in the North Sea before the end of next year, 12 of those are targeting high impact prospects. So clearly there is still risk appetite."
One of the main "drivers" for HI exploration is the need to replace depleted reserves "and the only way to replace big reserves so is by targeting big prospects", Mr Moseley added.
China's CNOOC is considered the most successful explorer over 2015-2019 thanks to Glengorm, based on net costs, commercial success rate and volumes discovered, followed by Aker BP and Idemitsu.
Between 2014-2019 around 1billion barrels of oil equivalent was discovered in the UK and Norway, but this only replaced 15% of production.
Less risky drilling, particularly wells near existing infrastructure, is more advantageous, Westwood said, and is expected to continue as a "dominant" strategy by operators going forward.
2020 has so far seen a drop in exploration, but a 50% success rate in making discoveries, according to Westwood, with eight wells drilled so far.
These includes high impact targets like Total's Isabella in the UK and the Iving/Evra in Norway.
Mr Moseley added: "So fairly positive performance really for the year. In terms of current activity, it's actually very representative of what has come in the last five years."
Recommended for you

2024: A lost year for North Sea FIDs?