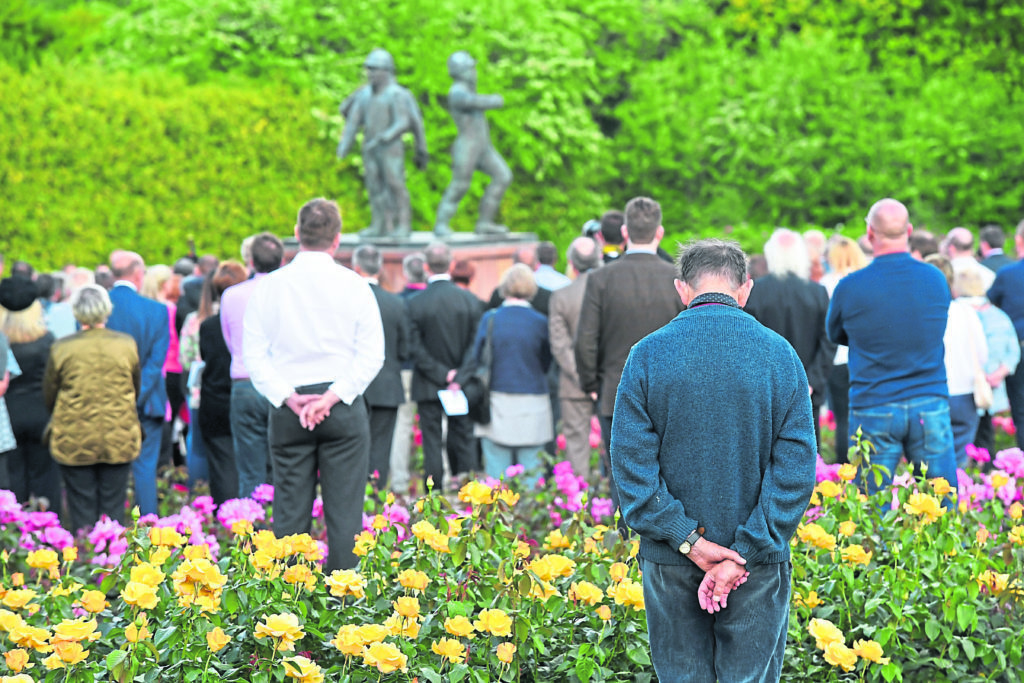 A Piper Alpha remembrance service will be held today to mark 32 years since the disaster after organisers overcame the challenges presented by the Covid-19 pandemic.
The virus has seen all gatherings in Scotland restricted to minimum numbers, including funerals, meaning the traditional service at the memorial in Aberdeen's Hazlehead Park is not feasible this year.
Instead, the Pound for Piper Trust is holding a virtual event (available to view here) to remember the 167 men who lost their lives in the 1988 tragedy, the worst disaster in the history of the North Sea oil industry.
Chairman of the trust, Steve Rae, is among the survivors who  escaped the burning platform by leaping 68ft into the sea.
The ordeal had a lasting effect on his life and career, particularly his focus on safety.
Just 26 years old when the disaster took place, he said "most days, if not all days, I have a reflection on my life and Piper Alpha, in a positive manner as well as reflecting on those that were lost".
As the virus took hold globally at the start of the year, Mr Rae and his wife MaryAnn opted to arrange the virtual event, recorded at the oil chapel at St Nicholas Kirk, to ensure a remembrance could go ahead.
He said: "It is so important for many of the people that still grieve for their lost ones on Piper Alpha.
"We recognised fairly early on that it was unlikely that we could have a service in the gardens, which we've done over the last couple of years.
"We took the decision to get ahead of it and have a virtual service which would allow us to do a couple of different things but also provide that space for people who tend to go up there most years."
This year's event will be pre-recorded and include photographs of those lost and survivors of the disaster.
Mr Rae, who is also executive director of Step Change in Safety, said it means a great deal personally, as well as being a chance to help continue keeping offshore workers safe.
He said: "For us, we have five relatively young sons and they have lived with this all their lives as well.
"It is good that they understand what this means to us as a family, as well as for Aberdeen as a city, and the industry itself.
"I always say if you can storytell about events of the past, it is a great way of sharing learning and keeping people focused.
"One of the added benefits of doing the memorial at the gardens is I get to hear from people I have not seen in a long time and my family gets to meet people who are a big part of my life, just by being to the same event.
"I think it does just as much good for them as it does for me.
"People like to reflect on their lives, especially as they're getting on in years, and having been to quite a few of these just recently, I know what it means to those folks who have lost people and those folks who were able to survive that night.
"It is a really heartwarming feeling to be in a room full of people who understand."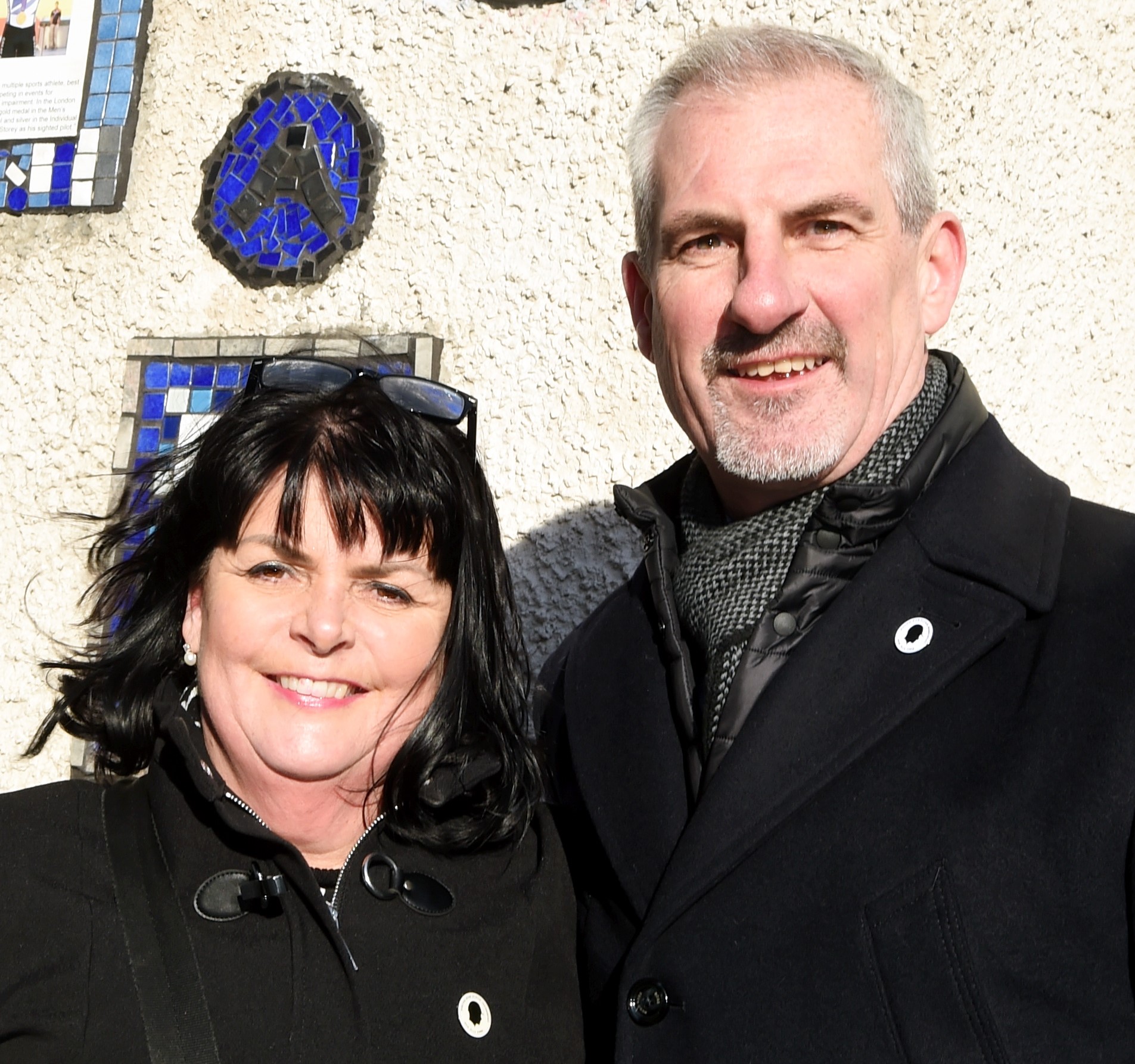 Mr Rae has spoken about his experience of Piper Alpha across the world in the 32 years since and both he and his wife believe this virtual event could be of benefit to those affected by the tragedy but live further afield than Aberdeen, or indeed the UK.
One person who planned to make his first visit to the memorial this year is Glasgow-born Marc Reid, whose late father, Mark Archibald Reid, was among the 61 survivors and dealt with the mental toll of the disaster all his life.
Mr Reid said that while a virtual version may not be ideal, he described it as a "silver lining" for those wishing to pay respects.
He said: "Whilst remembrance is, first and foremost, a chance to mourn and mend, it is so much more.
"Remembrance ensures that, when the last of those involved in the accident have left us, the timeless opportunity to do more remains.
"The strength and importance of remembrance is why it will endure, even over the virtual hurdle of lockdown.
"The empathy that connects our community will cross our screens, even if it cannot cross our physical embrace.
"Bringing safety innovation into my professional life has grown my therapeutic drive to attend the service that I wasn't ready for
before.
"It took until the 30th anniversary to take the first real step. Whilst the virtual broadcast is perhaps not ideal, it will most likely bring together the largest gathering the annual Piper Alpha service has ever known. A silver lining indeed."
Mr Reid, who holds a PhD in chemistry and works as a lecturer at Bristol University, recently published research into the transferable lessons of Piper Alpha into other sectors.
MaryAnn Rae pointed out that they have met many people around the world affected by the disaster and hopes others like Mr Reid can tune in.
She said: "That's definitely one of the things that we thought was really positive about this – tools like social media reaching out to those far and wide.
"You get to appreciate how important these things can be. This is what it is about – the people who lost family members, or those that survived it and remember it who lost colleagues.
"They can have the opportunity to pay that respectful remembrance to that member of their family."
Mr Rae recognises Piper Alpha is just one aspect of the offshore sector which has been touched by Covid-19.
The industry has been hit with waves of cost-cutting and project deferrals in wake of the virus and while he does not believe the focus on safety has shifted, the industry must remain vigilant.
He said: "That's the important thing to understand. People will be approaching work differently as they go back to work after being off for an extended period.
"We are doing an immense amount of work talking to and educating people about the fact we've all been in lockdown, but let's just remind ourselves this is a hazardous industry we're in.
"We've been doing critical maintenance and safety-critical tasks but there will still be things that are not as familiar as they were when these folks left the last time.
"So it's about our awareness and reminding people of the tools that are in place to keep them and their colleagues safe."