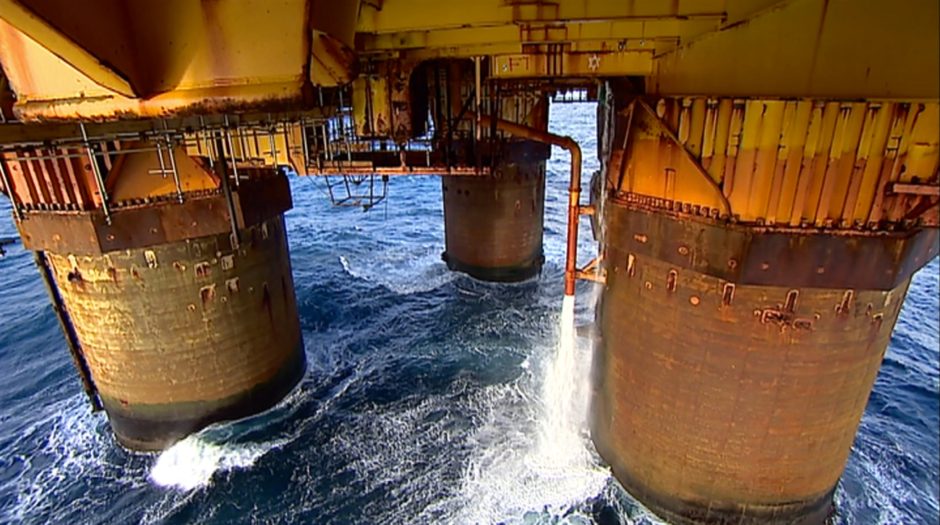 A research group assessing man-made North Sea structures has been given a boost with the announcement of £5 million in new funding.
INSITE (Influence of Structures In The Ecosystem) is an initiative that aims to provide  stakeholders with the science needed to inform them of the impact of the structures on the North Sea.
Data collected by INSIGHT will inform any future decisions on large-sacel decommissioning.
Industry partners include BP, Shell, Total, Chevron, TAQA, CNR International, Exxon and Repsol-Sinopec..
The INSIGHT study has also convinced oil firms to take part in a landmark data-sharing project.
The Natural Environmental Research Council (NERC) and Centre for Environment, Fisheries and Aquaculture (CEFAS) confirmed yesterday that seven INSITE projects are will receive £5m of funding over the next 3 years.
The awards come after an announcement from NERC in 2019 inviting researchers to submit proposals for a new programme of science in support of the INSITE objectives.
This programme will build on INSITE's Foundation Phase and aims to tackle the critical gaps in scientific understanding of the role that man-made structures play in marine ecosystems.
Peter Oliver, chair of the INSITE Executive Committee and senior environmental scientist at Chevron's Energy Technology Centre said: "The Foundation Phase of INSITE research made significant in-roads to our understanding of the role of MMS. This new work will further that understanding."
"The purpose of the INSITE Programme has always been to provide a substantive resource for decision making. The scale of funding this new programme has attracted is an indication of its importance in informing strategy for MMS in the marine environment.
"We congratulate all the teams that have had grants confirmed and look forward to supporting them."
The study has also started to attract those in the renewable energy sector who are already considering the decommissioning of offshore wind projects.
It has already received £2m in funding from the North Sea oil firms associated with the study.
David Paterson, Chair of Marine Alliance for Science and Technology for Scotland (MASTS) said "The question of what should be done with offshore structures at the end of their life is one that attracts interest and controversy from across industry, science, the public, NGOs and government communities. "
"The decisions relating to decommissioning policy, planning and practice are often difficult and scientific evidence such as that coming from INSITE should be a core consideration in each individual case.
"Funding of this type from NERC is testament to the importance being attributed to this field of science and the need for careful planning into a sustainable future."