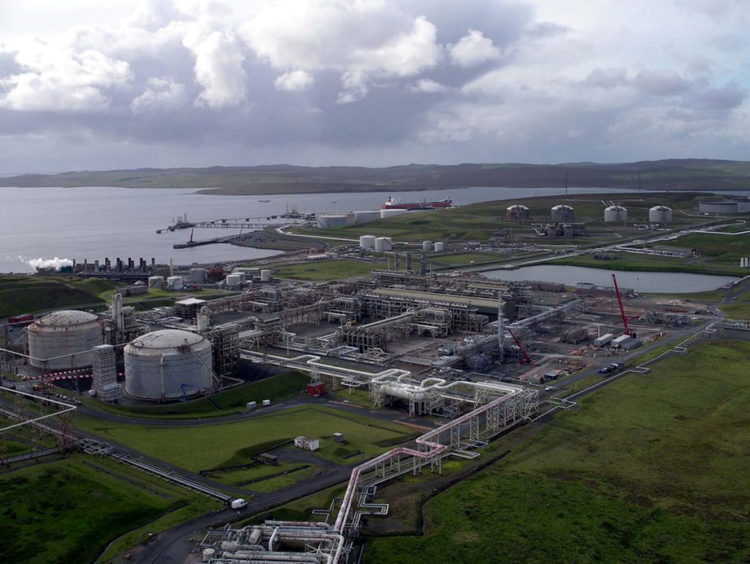 EnQuest is not seeking to make compulsory redundancies for its "unionised" workforce at the Sullom Voe Terminal in Shetland, according to Unite.
The operator, which is still understood to be seeking to cut around 80 of its 250-strong workforce there, gave an update to the union on Wednesday.
Regonal officer John Boland said: "We were informed regarding redundancies and my understanding is there will be no compulsory redundancies (to unionised workers) at Sullom Voe, although there is compulsory redundancies offshore."
The "unionised" workforce – those part of a union or collective bargaining agreement –  makes up around 80 people at Sullom Voe Terminal, Mr Boland said, down from 140 following redundancies last year.
EnQuest declined to comment.
In April, EnQuest announced it would cut 530 roles, understood to be spread between various offshore assets and the Sullon Voe Terminal.
At the time it said the "prevailing low oil price and global demand" meant the firm had to review "each of its assets and related spending plans".
It is understood there have been voluntary redundancies at the terminal.
That came as EnQuest called time on its Heather and Thistle platforms, as well as the Northern Producer FPSO.
Last month it also decided it would seek to end production at its Dons fields, which are developed via its Northern Producer FPSO.
It also ceased production at the Alma/Galia fields, with the EnQuest Producer FPSO that serves them due for sail-away in September.
Strike action had been planned at the Sullom Voe Terminal earlier this year, but a new pay deal in March saw it postponed.
Unite said at the time that the Covid-19 crisis also played a part in deferring the action.
Union members had voted for strike action by 94% in early March in response to EnQuest's alleged "attacks" on the terms and conditions of the workforce.
EnQuest took over as operator of the Sullom Voe Terminal in December 2017 from BP.
Despite saving £150m in 2018, the operator has been forced to continue to cut costs.
It is also awaiting a decision from BP on whether it will continue to use the terminal for exporting oil from its Clair field.
Last year, prior to the virus outbreak, the outgoing BP North Sea president Ariel Flores predicted a decision would be made in 2020.
Recommended for you

Windfall Tax deals blow to North Sea firms EnQuest, Serica and Harbour Energy