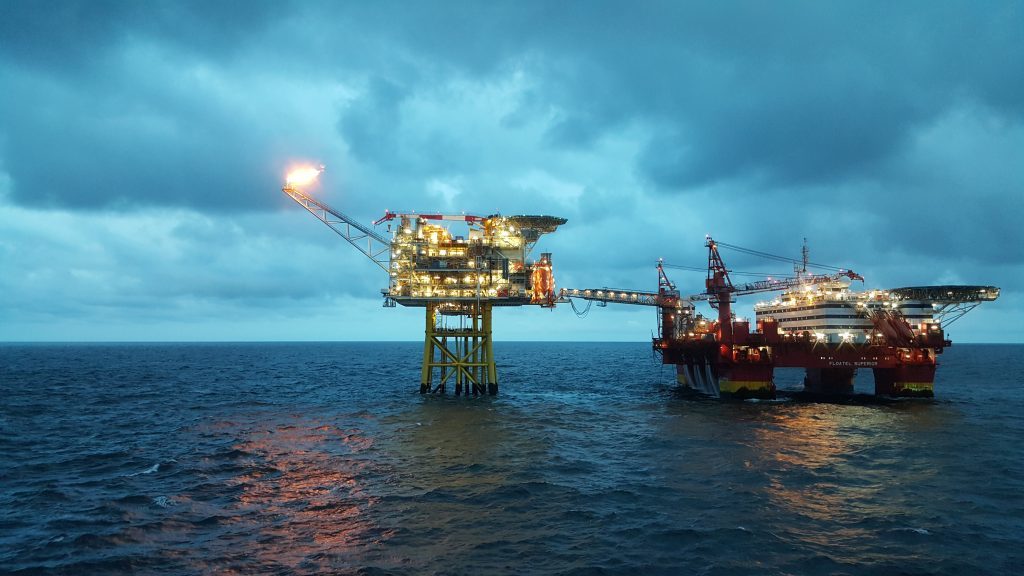 Premier Oil expects to book charges and impairments of up to £480 million, and a 40% drop in revenues, in its upcoming half-year results due to lower oil and gas prices.
London-listed Premier said it would have to "derecognise a portion of the value" of its £3.3 billion UK tax losses and allowances, resulting in a "non-cash charge" of £235-400m.
A "non-cash, post-tax impairment" of £40-80m on other assets is also on the cards, the firm said in a trading update.
It expects to rack up revenues of £420m for the first six months of 2020, down from £690m in H1 2019.
The company has managed to secure cost savings of £190m for the full-year, while reducing net debt to £1.56bn from £1.58bn at the end of last year, despite lower prices.
Premier recently renegotiated a deal to buy BP's stakes in the Andrew and Shearwater fields in the North Sea.
The firm is working with creditors to agree a long-term extension to its credit maturities, after which it will announce the terms of the equity funding for the BP acquisition.
Both parties hope to complete the transaction by the end of September.
Premier also scrapped a deal with Dana Petroleum to increase its stake in the Tolmount field to 75% from 50% currently.
Tolmount, in the southern North Sea, remains on course to meet its revised first gas timeframe of the second quarter of 2021, with the jacket and topsides — being built in Rosetti's yard in Italy – to be loaded out later this month prior to sailaway in August.
In other positive news, a third production well on the Solan field, west of Shetland, will come on stream in September, adding 10,000 barrels of oil per day, as Premier sticks to its revised full-year production guidance of 65-70,000 bpd.
Output from the Catcher area in the central North Sea was impacted by an unplanned 20 day outage in the second quarter.
And Premier decided to cease production from "certain low rate fields" which are "not generating positive cash flows in the current environment", namely Huntington and Kyle, with final production Balmoral Area planned for October 2020.
Chief executive Tony Durrant said: "The continued underlying performance of our core assets along with the decisive action we have taken to reduce our expenditure during the first half has resulted in our net debt remaining broadly flat despite significantly weaker commodity prices during the period.
"This, together with the expected agreement on the amendments to our credit facilities and the completion of the value-accretive BP acquisitions, positions us well to benefit from a recovering oil price."
Stuart Lamont, investment manager at Brewin Dolphin Aberdeen, said: "The re-negotiation of the BP deal earlier this year relieved some of the pressure on Premier Oil – subsequently, its shares have risen from a low of around 12p to north of 40p over the last few months.
"The perennial issue for Premier is debt, which has remained more or less flat – a decent result in the context of a low oil price. Substantial cost savings are another positive from today's update.
"However, the future direction of the oil price will have a large bearing on Premier's prospects and there are still conversations to be had with lenders around its long-term financing, on which investors will be looking for newsflow in the months ahead."
Recommended for you

The Not-So-Dirty Dozen: Key North Sea hubs still producing in 2032