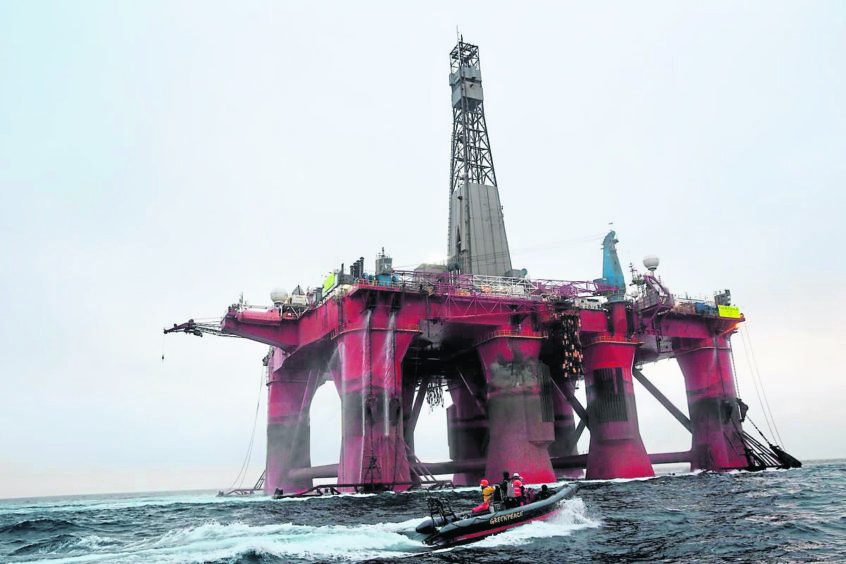 Transocean said in its latest fleet status report that Hurricane Energy had terminated its contract for the Paul B Loyd Jr drilling rig.
Hurricane had booked the semi-submersible rig to work up until October 2020.
It was expected to carry out plugging and abandonment work on the Lincoln Crestal well, west of Shetland.
But Hurricane recently received an extension to the deadline for abandoning the well from the Oil and Gas Authority, in light of the Covid-19 pandemic.
It has until June 30, 2021 to complete the job.
Transocean said Chrysaor has now contracted the vessel from October until August 2021 at a day rate of $160,000.
Paul B Loyd Jr was the target of a demonstration by Greenpeace last year while under contract with BP
Transocean's report also indicates that Premier Oil opted to keep hold of the Transocean Leader vessel until this month, rather than hand it back in June 2020.
Transocean said its current order backlog stood at about $8.9 billion.
Recommended for you
X

NNPC plays for time on Lagos tank sites