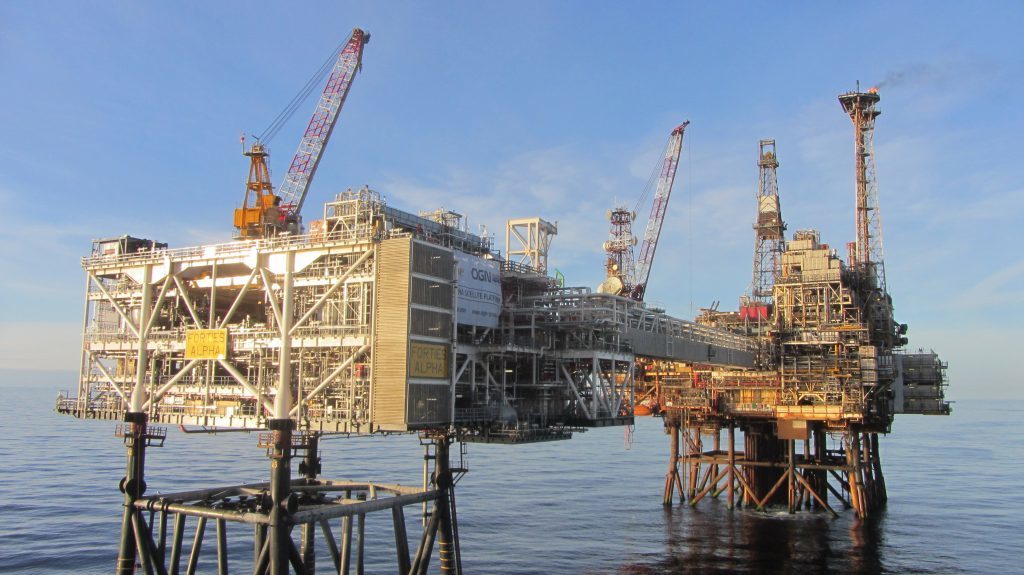 Apache recorded pre-tax losses of £3.8 billion in the first half of 2020 as the firm creaked under the weight of lower oil and gas prices.
The Houston-headquartered firm booked impairments of £3.5bn in its first half results, driving it into the red.
Apache had made profits of £10 million in the corresponding period last year.
Revenues sank 43% to £1.44bn as total production fell 5.6% to 450,000 barrels of oil equivalent (boe) per day.
Apache's output from the UK North Sea, where it operates the Beryl and Forties fields, rose slightly to 63,000 boe per day from 62,900 last year.
The company, which also operated assets in the US and Egypt, said it had curtailed 28,000 boe per day of production to "minimise the negative cash flow impacts of lower prices".
Apache has also taken steps to streamline the business and has achieved annual cost savings of more than £230m, double the initial target.
Its free cashflow breakeven oil price has now been lowered to $30 per barrel.
Meanwhile, curtailed production has now been restored to take advantage of improved prices.
Chief executive John Christmann said: "Our objectives remain unchanged despite the extreme market volatility in 2020.
"We will budget conservatively and return free cash flow to investors, initially in the form of debt reduction; maintain a balanced and diversified portfolio; and prioritize investment for long-term returns over production growth.
"We will also continue to advance our exploration program and follow-on appraisal activity in Block 58 offshore Suriname and maintain our capacity to generate material free cash flow in Egypt and the North Sea."
Recommended for you

CNOOC confirms first oil from delayed Buzzard Phase 2 project