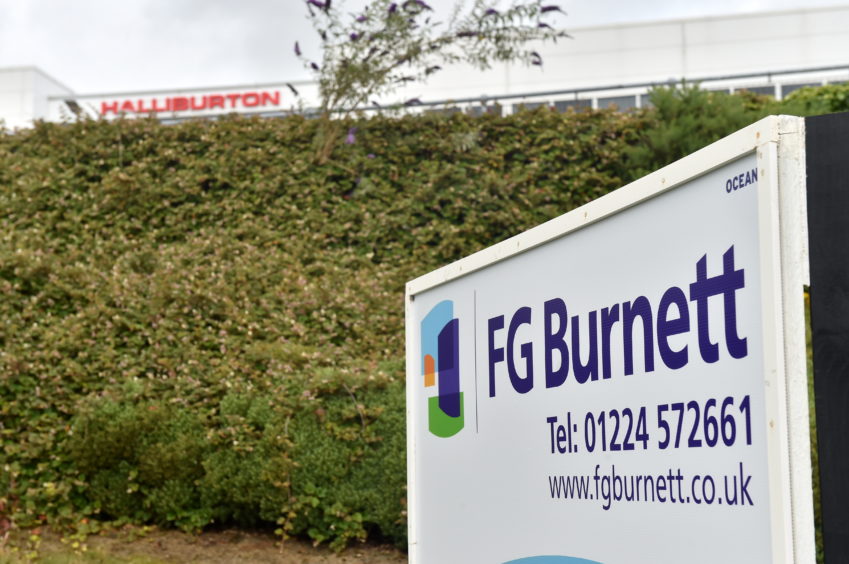 US oilfield services giant Halliburton has confirmed it will close its main UK office in Aberdeen.
The move, which the firm said is part of a European consolidation related to "current market conditions", will see it put Halliburton House in Dyce on the market, while moving staff to its two other facilities in the city.
The decision will also see a number of staff continue to work remotely from home.
It is understood no job losses will result from the office closure.
A Halliburton spokeswoman said: "In response to reduced customer activity and current market conditions, Halliburton is consolidating our real estate portfolio in Europe.
"Included in this consolidation is the closure of certain facilities in Germany, Denmark and Aberdeen. Employees at the impacted locations will be relocated to other Halliburton facilities in a staged approach.
"This consolidation will increase efficiencies across our UK and European operations.
"Currently, many of our employees work from home where possible in accordance with our Covid response plans and local government's guidance."
The firm was heavily criticised in April after it cut around 160 jobs, mostly in Aberdeen and Peterhead, and placed workers into consultation without using the UK Government's coronavirus furlough scheme.
The US firm, which has its UK-headquarters in Aberdeen, employs hundreds of workers in the north-east of Scotland.
Commenting on Halliburton's decision to use remote working following the decision to sell its Aberdeen base, Alix Thom, OGUK's workforce engagement and skills manager, said "different companies will take decisions to best suit their needs".
She added: "There is no doubt that home working has been a success in a lot of ways, with businesses harnessing technology and some reporting increased productivity.
"However, the success of home working all depends on an individual's circumstances and it hasn't been a positive experience for everyone, for example those perhaps juggling caring responsibilities or working with limited space.
"There is a lot to discuss with regards to flexible working and it will be a challenge given the diversity of needs and views, but there is an opportunity for businesses to re-engage with their employees and strengthen the psychological contract."