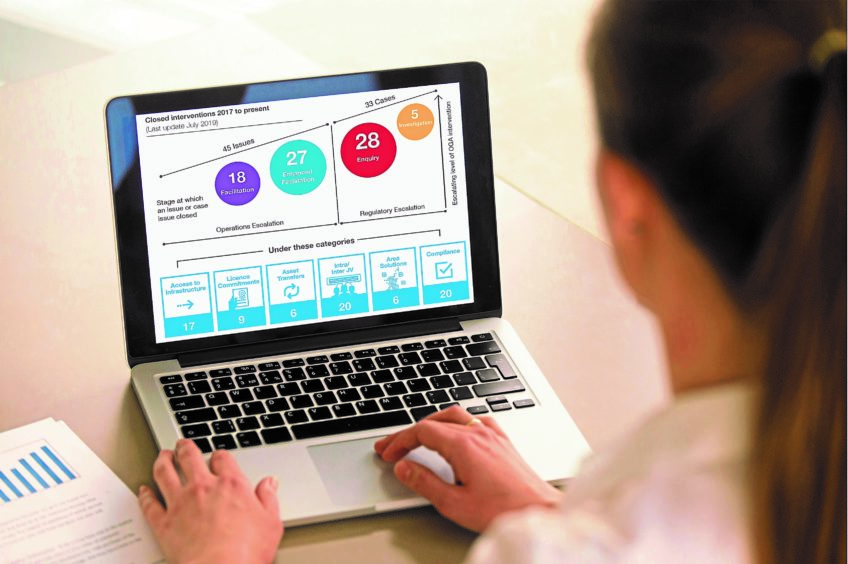 A leading IT expert expects North Sea oil and gas operators to adopt a hybrid of traditional and new working practices post Covid-19.
Rik Irons-Mclean, industry strategy director for Microsoft UK, said the last few months has built faith in digital technology, which will facilitate a more flexible approach to work.
The shift to home working as lockdown loomed in March was as widespread as it was immediate.
Indeed, in the six weeks to the end of April, Microsoft Teams usage increased from 44 to 75 million users.
Last week, Repsol Sinopec Resources UK signaled its intention to continue with remote working and Mr Irons-Mclean thinks that's a trend that's likely to be mirrored across the industry.
During an Oil and Gas UK webinar on "Rethinking IT and Cyber in a post-lockdown world", he said: "We're at an inflection point. We've got this opportunity where we can start going back to doing things as we did before or we can embrace change and that improvements that technology will bring.
"The reality, I think, is that we'll see a hybrid of both but the new normal will drive efficiency and productivity that we'll never see using previous operating models.
"Oil and gas companies are already working on new practices to shape the work environment and they're looking at things like property, travel and sustainability.
He continued: "I've seen a definite move away from presenteeism, a move away from fixed locations. We're now starting to see much more trust in digital to enable some of the flexible work locations and methods that we'll need in addition to a much more agile adoption of technology programmes.
"But it will require a rethink of cultural and trust norms which is going to require technology, security and reskilling or training."