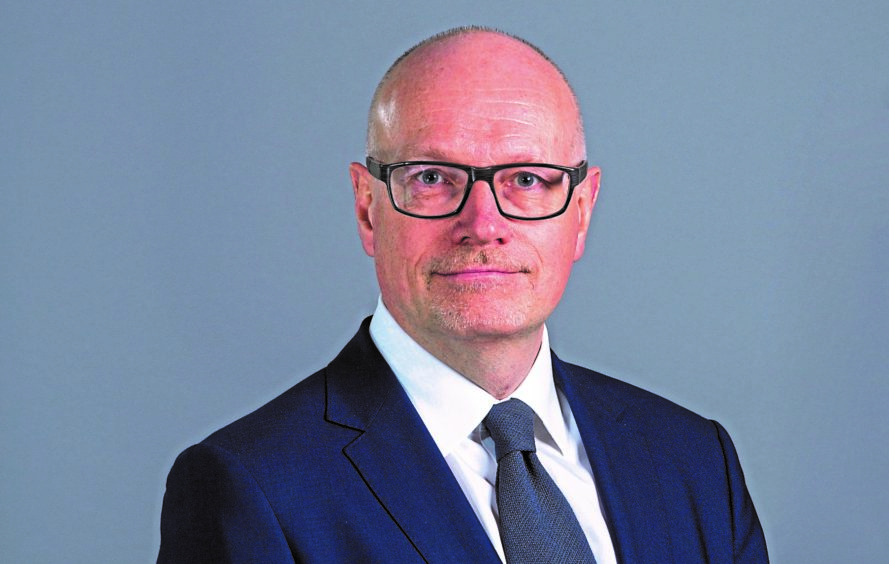 Energy services firm Petrofac has signed a Memorandum of Understanding (MoU) with Storegga Geotechnologies in an effort to drive new clean energy developments.
The partnership will encourage collaboration on potential business developments and initiatives in carbon capture and storage (CCS), hydrogen and other green projects.
The initial focus will be on the UK Continental Shelf and north-west Europe, with potential scope to expand internationally.
Last month, Aberdeenshire firm Pale Blue Dot, of which independent clean energy firm Storegga is the holding company, awarded a support contract to Petrofac for work at the Acorn carbon capture and hydrogen project at St Fergus gas terminal, near Peterhead.
But bosses at both firms have been quick to point out that the MoU is not simply an extension of that and will instead go "above and beyond" current arrangements.
John Pearson, Petrofac engineering & production services' chief operating officer, said: "This is about both companies working together to do a range of things to build both of our positions in new energy which is going to be vital to the UK.
"For collaborations like this to be genuinely successful in the long term you've got to have complimentary skills. We both bring different things to the party, we have a good working relationship and that's the cocktail I hope will take us forward."
Nick Cooper, chief executive of West Sussex-based Storegga, said: "To be a true independent champion of low carbon sub-surface projects we need operating capability and project executional skills.
"From our perspective, this MoU with Petrofac moves us very quickly into that realm and brings us world class engineering technology and project delivery skills which are more cost effectively delivered in this way.
"In Acorn, Petrofac will be competing for pieces of work in the same way that other companies will be. But this new collaboration goes above and beyond that specific project and gives us the ability overnight to push these projects on, both in the UK and overseas."
Formal collaborations, such as MoUs, are expected to become a more prominent feature in the oil and gas industry as firms ramp up efforts to cut their carbon emissions.
Mr Cooper said: "These types of partnerships are going to be crucial in the coming years. We need to get on with decarbonising now and that doesn't allow us the luxury of time to build cumbersome, large organisations to deliver what are big projects. We're much better taking the best expertise that exists and putting it together in a hybrid organisation."
Mr Pearson said: "With the energy transition, we need to be a bit humble but also recognise the skills we've got. Petrofac has been involved in renewables for ten years, but have we got a long and distinguished record in CCUS? We've got some but, frankly, this is a new market for everybody and collaborating is the fastest way forward."
Recommended for you

Scottish hydrogen MoU 'extremely bad news' for domestic supply chain