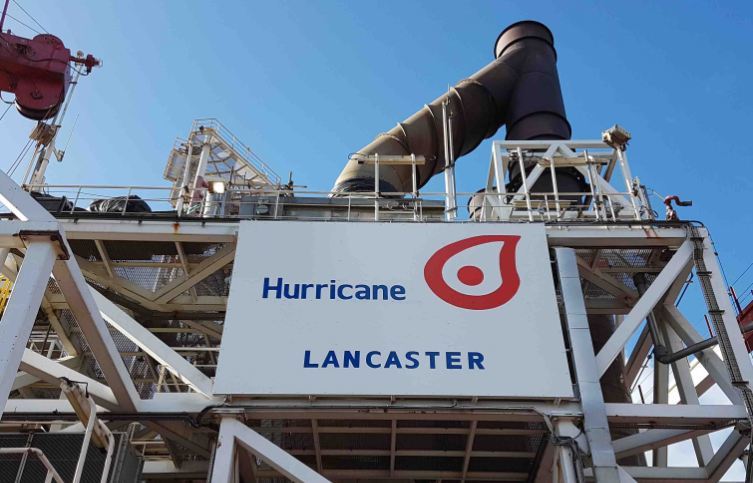 Hurricane Energy shares nosedived yesterday after the firm issued another warning that the reserves estimate for its flagship Lancaster field, west of Shetland, may require a "material downgrade".
London-listed Hurricane said at the start of July that a new technical review could lead to a downgrade for Lancaster, but also for its wider west of Shetland portfolio, once thought to boast contingent resources of 2.6 billion barrels of oil equivalent.
Yesterday, Hurricane stressed that the review was on-going and that final conclusions had not yet been made, but the early signs appear to be gloomy.
The company spoke of a "reasonable probability" that the oil water contact in the Lancaster field was shallower than envisaged in a 2017 competent person's report.
Hurricane said: "Consequently, we believe there is a risk of a material downgrade to estimated reserves attributable to the Lancaster early production system (EPS), and that there will also be a material downgrade to estimated contingent resources across the west of Shetland portfolio."
Shares dropped 17.40% to 5.08p.
Discovered in 2009, Hurricane's wholly-owned Lancaster field was thought to boast recoverable resources of more than 500 million barrels of oil.
The firm achieved first oil from the field in the second quarter of 2019 through a £365 million EPS, which would generate income and help Hurricane learn more about Lancaster and determine how to progress to a full-field development.
Hurricane originally anticipated producing 37m barrels of oil from the EPS over six years at a rate of 17,000 barrels per day.
But at the time of announcing first oil in June 2019, Hurricane said it expected to extend the EPS to 10 years, allowing it to get after 62m barrels from Lancaster in that time.
Hurricane expects to complete its review on or before its interim results on September 11.
The firm also said today the Aoka Muzu FPSO, which serves Lancaster, recently underwent a controlled shutdown to undertake an inspection.
The inspection flagged necessary repairs which have been ongoing in recent days and production is expected to restart imminently.
The company, whose long-serving CEO, Robert Trice, left the company in June 2020, was set up to deliver hydrocarbons from naturally fractured basement reservoirs, like Lancaster, which is located on the Rona Ridge.
There is uncertainty within oil industry circles about those reservoirs' ability to deliver stable production, due to their complex and unpredictable nature.
Recommended for you

Hurricane Energy Lancaster field sells 10million barrels of oil