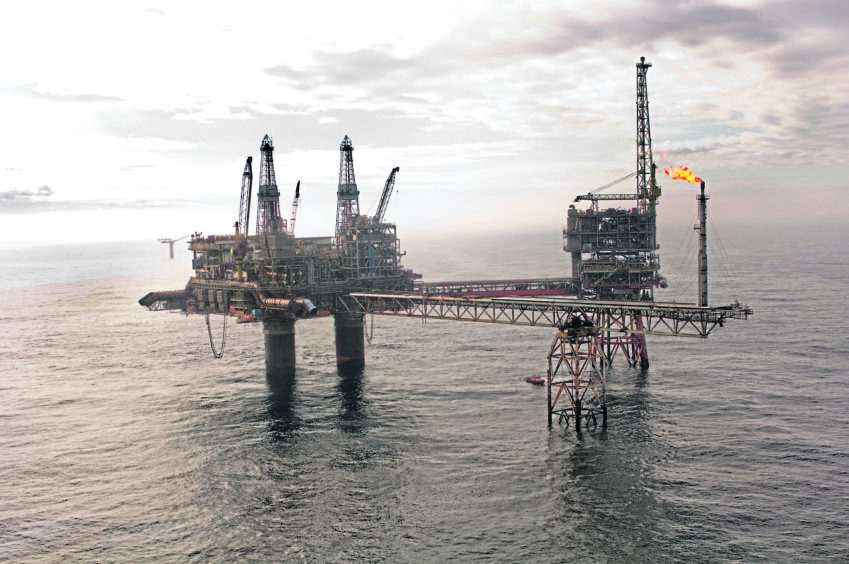 Safety concerns have been raised after figures revealed a 55-tonne gas leak at the Apache Beryl Alpha platform in the North Sea.
New Health and Safety Executive (HSE) stats have revealed 55,000 kg of gas was leaked from the Apache installation on May 8.
The regulator is investigating the incident, which the US operator said took place "outboard the platform" via a dedicated "vent line".
An Apache spokesperson said no one was injured and there was no property damage, adding, "the incident is under internal investigation, and we cannot comment further at this early stage".
The Apache Beryl gas leak was revealed in HSE's new report into offshore oil and gas spills in the UK for the first half of 2020.
The figures are provisional until a full report is published later in the year.
Beryl Alpha is one of several incidents which is yet to be classified, although "major" leaks are normally defined as more than 300kg of gas. Flow rate is also a factor.
Jake Molloy, regional officer of the RMT union, said he "can't believe it had happened".
He added: "It doesn't take a lot of work to figure out what 55,000kg is. That's a major gas release."
A HSE spokesperson said the regulator is "aware of the incident and is undertaking an investigation."
The statistics, which includes figures for 2019, revealed that the overall number of offshore hydrocarbon releases last year totalled 132, up from 101 in 2018.
The number of "significant" releases – between 1kg and 300kg of gas – increased from 32 to 48.
Another notable "significant" release from earlier this year was the leak of 160 tonnes of diesel from the Petrojarl Foinaven FPSO, operated by Altera Infrastructure, at the BP-operated Foinaven field in February.
Altera said the incident was reported to HSE following the discovery of the diesel leak and "immediately addressed", adding that the company "continues to engage with the regulatory authorities".
HSE said it is also investigating.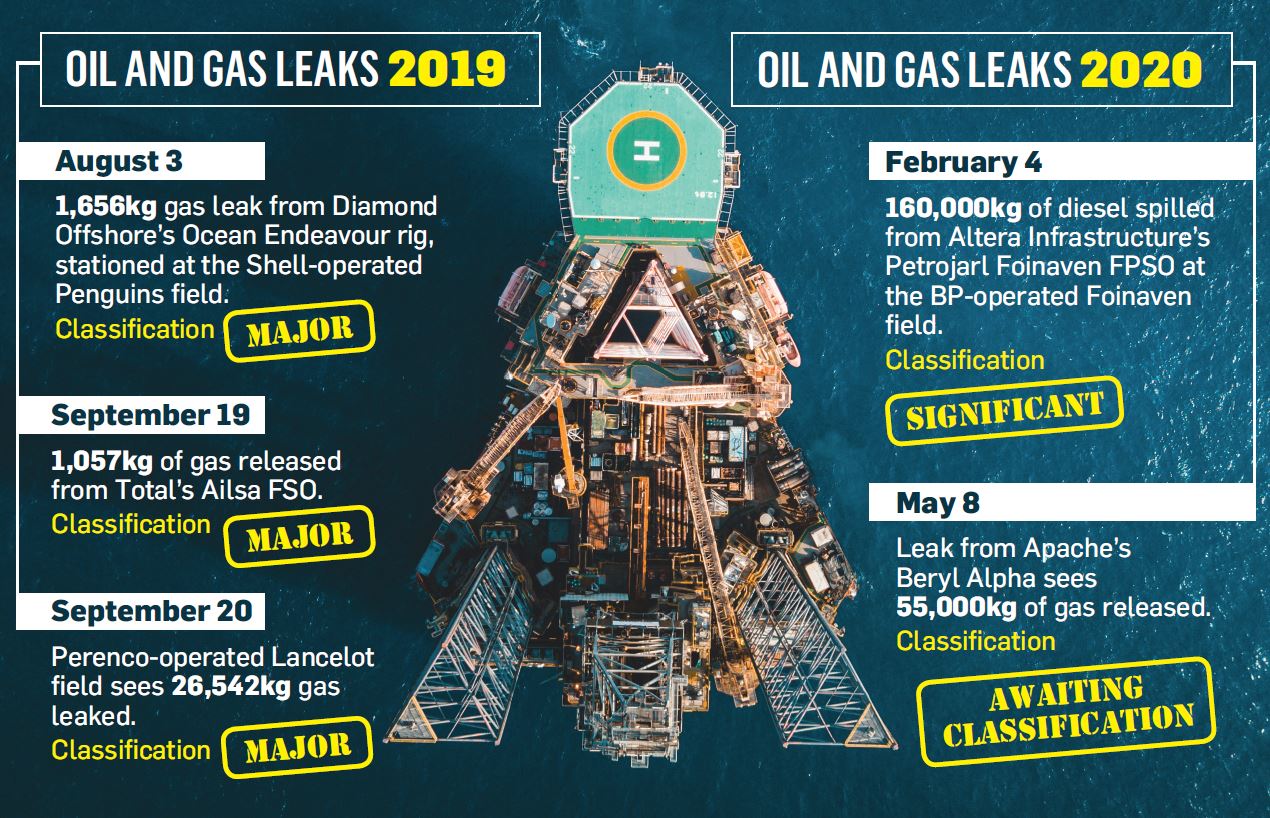 Three "major" leaks took place in 2019, at the Perenco-operated Lancelot platform, Total's Ailsa FSO and Shell's Penguins field.
Mr Molloy said he hopes this "sharpens the focus" on safety-critical tasks on board, which he argued is more difficult now due to the pandemic.
OGUK Environment Manager Caroline Brown said: "Industry continues to take any hydrocarbon release seriously and remains focused on delivering our robust release prevention plan.
"This includes a range of actions focused on process safety leadership, audit and self-verification and learning, from endorsing principles in process safety leadership to identifying key focus areas which drive down hydrocarbon releases.
"As the HSE report notes, this data is provisional at this stage and we will be able to take a full and proper view of this when the annual report is published."
A Perenco spokesperson said the Lancelot incident was due to a minor leak which from a pipeline 200metres away which took days to fix, adding no workers were at risk at any stage.
Shell said the Penguins incident took place during well development work and was reported to the regulator, but no one was injured.
Total has been asked to comment on the Ailsa FSO case.
Recommended for you

Police name missing North Sea rig worker