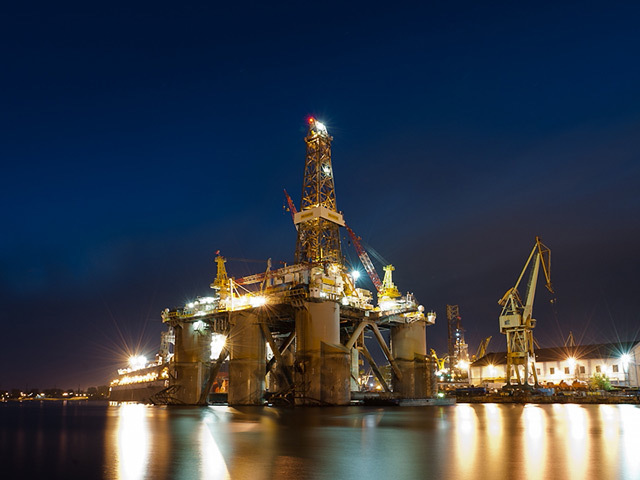 Awilco Drilling has sunk to losses of £10.6million in the first half of 2020 amid separate disputes with rig builder Keppel Fels and HMRC.
The Aberdeen-headquartered firm, which took in no revenue in the first quarter due to the downturn, said overall contract revenue for the six-month period was £4.7m from Q2.
A Petrofac contract to decommission the Rubie and Renee fields, using the WilPhoenix rig, was the only one mentioned.
The firm's other vessel – WilHunter – remains stacked in Invergordon, where it has been for the last five years.
Awilco Drillng's losses are more than five-times greater than the first half of 2019 when the deficit stood at £1.9m.
Meanwhile revenues for H1 2019 were also much healthier at £14.2m.
It comes as Awilco has entered an arbitration dispute with Singapore-based  Keppel Fels over Awilco's cancellation of the contract for a newbuild rig over "breaches under the Vessel Construction Contract".
The move would grant Awilco a refund of £42m if it was accepted by both parties, it said.
However, Keppel Fels has disputed this termination and has proceeded to end the contract themselves for non-payment of the remaining part of the second instalment (USD 31.9 million).
Awilco said it "does not accept KFELS grounds for termination and the arbitration process has commenced".
A second newbuild rig is due to be delivered in March 2022, with remaining capital commitments for Awilco of £293m.
The second instalment of £32m is due in March 2021 and Awilco, whose cash balance currently stands at £12.8m, will take a decision whether to use the option to defer delivery and payment "at a later date".
Elsewhere the company is in "disagreement" with Her Majesty's Revenue and Customs (HMRC) over its tax liability for 2015.
HMRC has sent notice that an additional £7.7m is due to the UK Government as a result.
Awilco has lodged an appeal, with "further action to be taken as necessary" but added that "this is considered as a contingent liability only and no provision has been made".
Awilco Drilling Outlook
The firm said the market outlook is improving, with further cold-stacking and rig retirements, coupled with operators' focus on decommissioning, meaning "a tighter supply/demand balance and reduced seasonality from Q1/2 2022".
While UK work is expected to remain "seasonal", a recent Norwegian tax incentive scheme has had an "immediate positive impact" on project sanctions in that sector.
Awilco employs 20 people in Aberdeen, with around 103 offshore and 19 in Norway.
Recommended for you

Awilco Drilling emerges victorious over Singapore yard Keppel in $43m case