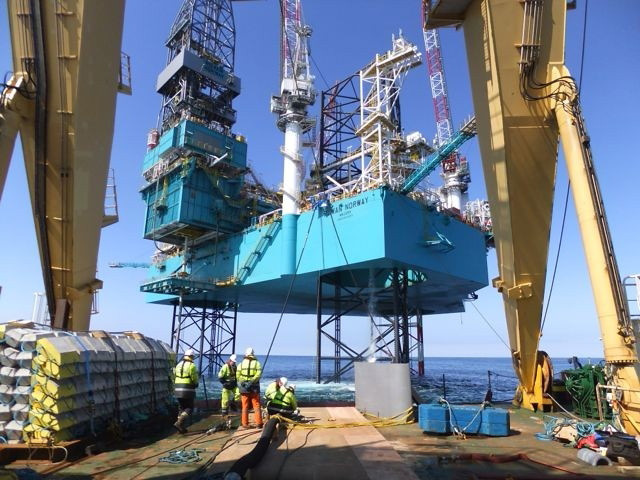 Whalsay Energy booked an impairment charge of £52.7 million ($69m) on its Bentley field based on offers it received as part of a Covid-hit sale and farm-out process.
In recently-filed, full-year 2019 accounts, Whalsay bosses said they would monitor and reassess the retention of the charge on a periodic basis.
They also revealed that cash offers were received for all of Whalsay's ordinary shares before Covid-19 struck, complicating the process.
The current management team at Whalsay has been trying to progress Bentley, billed as one of the largest undeveloped oil fields in the UK North Sea, for about three years.
The Aberdeen-headquartered firm was known as Xcite Energy Resources until June 2017, when it was bought by a Cayman-Islands-registered holding company for 79p ($1) and renamed.
The holding company is owned by the bondholders of Xcite, which went into liquidation at the end of 2016.
Whalsay, led by executive chairman Paul Warwick, formerly of Talisman Energy and ConocoPhillips, launched a formal sales process for Bentley last year.
He was prepared to farm out a majority stake and the operatorship of the licence, according to a marketing document drawn up by advisory firm Gneiss Energy.
In his strategic report, published in the accounts and signed off on June 12, Mr Warwick explained that Whalsay was working on an exclusive basis with an unspecified potential buyer when the pandemic arose, slowing down the corporate sales process.
Mr Warwick said that while the exclusivity period had expired, Whalsay continued to be engaged with the lead bidder and other interested parties, as of the date of its financial statements.
He claimed Whalsay was confident of securing a sale by the end of 2020, but acknowledged the outcome was "not certain".
Mr Warwick said Covid had sparked "unprecedented business disruption" and "stock market turmoil", accompanied by a significant reduction in oil prices following steep demand declines.
The company said the impairment on Bentley, which drove Whalsay to pre-tax losses of £55m in 2019, was based on an assessment of the expected consideration from the lead bidder.
Chief operating office Matt Bower clarified in an email that the charge took into account "all the current circumstances / environment" up to June 12.
Mr Warwick added that Whalsay had continued to "work diligently" in accordance with its strategy, which includes finding an operator and partners.
Bentley is located near the Bressay heavy oil field, in which a 40%, operated stake is being sold by Equinor to EnQuest.
London-listed EnQuest is considering developing Bressay via its nearby Kraken FPSO.
Asked whether the Bressay sale could act as a catalyst for Bentley's development prospects, Ashley Kelty, analyst at Panmure Gordon, said he did not think Bentley would be "revisited" until Brent crude prices go back above $60 per barrel as heavy oil projects are "hard yards".